THURSDAY LOWDOWN: 'Bluegrass and Beyond' and Beyond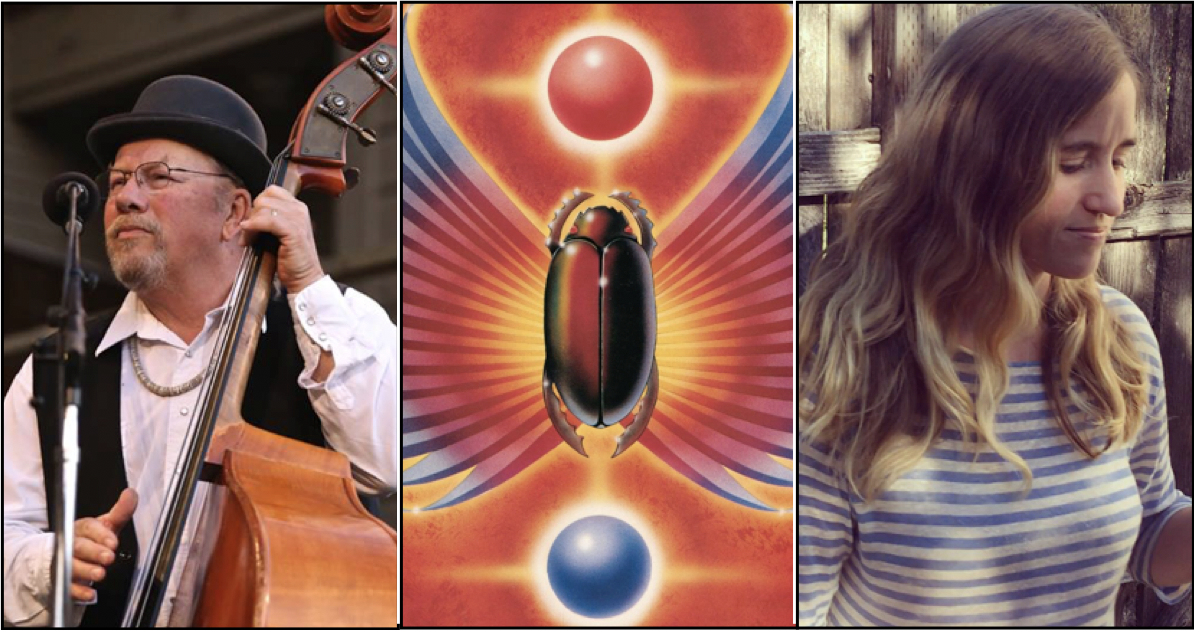 Your Humboldt Thursday is particularly music heavy. Some highlights:
The Humboldt Folklife Festival continues at Dell'Arte in Blue Lake with its Bluegrass and Beyond night featuring headliners the Compost Mountain Boys (above).
For those who crave more subdued settings, Pacific Northwest singer/songwriter Eleanor Murray plays an intimate show at The Sanctuary in Arcata.
When the lights go down in Eureka you'll find Journey tribute band Journey Revisted on Madaket Plaza, the latest entry in this year's Summer Concert Series.
More details on those shows and more in your Lowdown listings below.
Events
Movie Showtimes
Broadway Cinema
ALADDIN 2D: 11:30, 2:30, 5:35, 8:35
ANNABELLE COMES HOME: 1:50, 4:30, 7:10, 9:45
AVENGERS: ENDGAME 2D: 11:40
CHILD'S PLAY: 3:35, 9:40
CRAWL: 12:25, 2:40, 4:55, 7:15, 9:30
LION KING, THE 2D: 6:00
MEN IN BLACK: INTERNATIONAL 2D: 6:25, 9:10
MIDSOMMAR: 11:40, 2:50, 6:00, 9:05
SECRET LIFE OF PETS 2 2D: 11:35, 1:55, 4:15
SPIDER-MAN: FAR FROM HOME 2D: 11:30, 12:15, 2:30, 3:15, 4:45, 5:30, 6:15, 8:30, 9:15
SPIDER-MAN: FAR FROM HOME 3D: 1:45, 7:45
STUBER: 1:40, 4:10, 6:35, 9:00
TOY STORY 4 2D: 11:25, 1:20, 3:50, 6:20, 8:50
YESTERDAY: 12:55, 3:40, 6:30, 9:15
Mill Creek Cinema
ANNABELLE COMES HOME: 6:45, 9:20
CRAWL: 12:25, 2:40, 4:55, 7:10, 9:25
LION KING, THE 2D: 6:00
MIDSOMMAR: 11:40, 2:50, 9:05
SECRET LIFE OF PETS 2 2D: 12:00, 2:10, 4:20
SPIDER-MAN: FAR FROM HOME 2D: 11:30, 12:30, 2:30, 3:30, 5:30, 6:30, 8:30, 9:30
STUBER: 1:30, 3:55, 6:20, 8:45
TOY STORY 4 2D: 11:25, 1:55, 4:25, 6:50, 9:10
YESTERDAY: 12:35, 3:25, 6:15, 9:00
Minor Theatre
MIDSOMMAR: 3:15, 9:45
SPIDER-MAN: FAR FROM HOME: 2:00, 5:15
THE LAST BLACK MAN IN SAN FRANCISCO: 2:30, 6:45, 8:30
THE LION KING: 6:00, 9:00