FRIDAY LOWDOWN: 2019 Eureka Friday Night Markets Start Tonight
Following up on a successful first year making Eureka's summer stellar, Friday Night Market kicks off its second season in Old Town this week. The winning formula has not been tampered with: Attendees can expect local food, music, vendors, a farmer's market and more every Friday evening between now and the end September.
More Friday Night Market details as well as other week end happenings in your Lowdown listings below.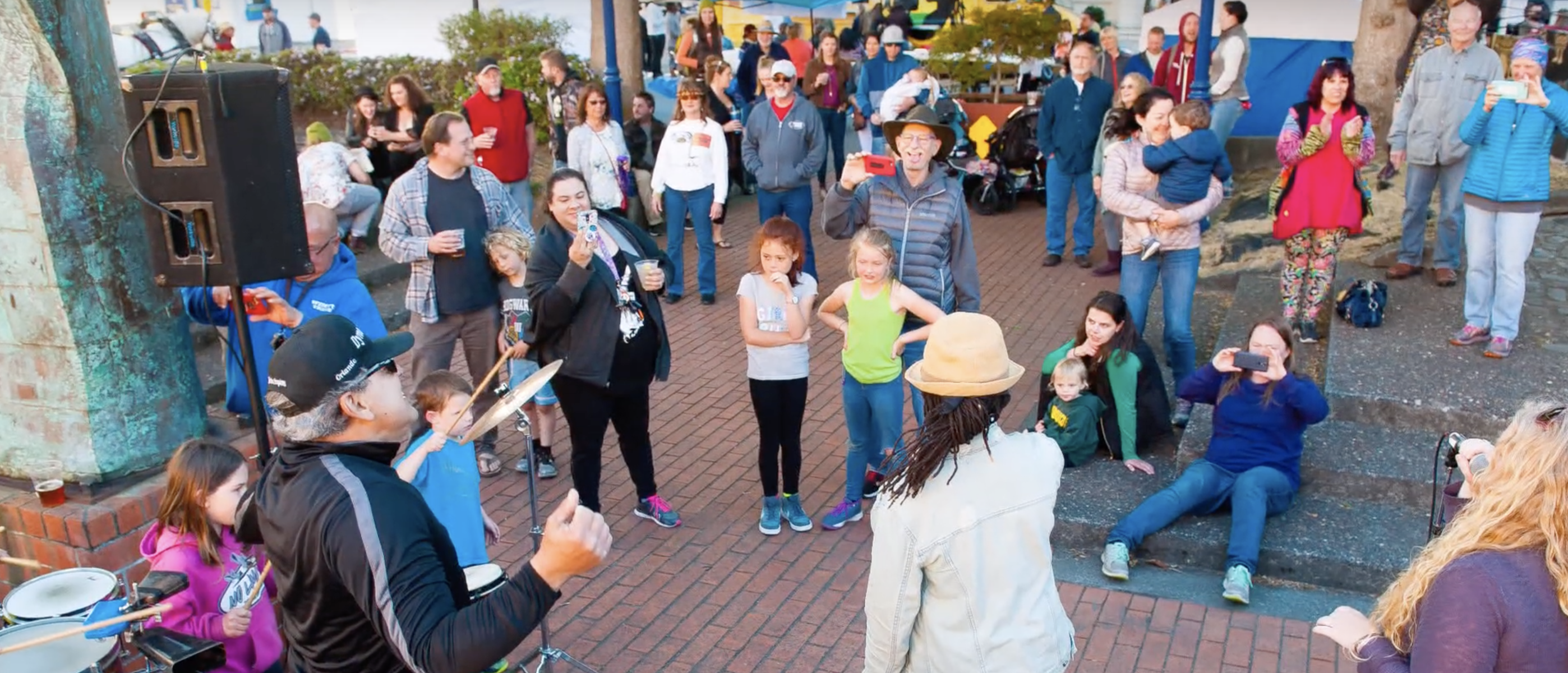 Events
Movie Showtimes
Broadway Cinema
ALADDIN 2D: 11:30, 12:30, 2:30, 3:30, 5:30, 6:30, 8:30, 9:25
AVENGERS: ENDGAME 2D: 12:15, 4:10, 8:00
DARK PHOENIX 2D: 11:40, 12:40, 3:30, 5:15, 6:15, 8:00, 9:05
DARK PHOENIX 3D: 2:25
GODZILLA KING OF THE MONSTERS 2D: 12:10, 3:10, 6:10, 9:10
GODZILLA KING OF THE MONSTERS 3D: 8:25
JOHN WICK: CHAPTER 3 - PARABELLUM: 12:20, 3:20, 6:20, 9:20
MA: 11:55, 2:15, 4:40, 7:10, 9:40
POKÉMON: DETECTIVE PIKACHU 2D: 12:30, 3:15, 5:50
ROCKETMAN: 12:45, 3:35, 6:25, 8:20, 9:15
SECRET LIFE OF PETS 2 2D: 11:25, 12:35, 2:50, 3:50, 5:00, 6:05, 7:15, 9:30
SECRET LIFE OF PETS 2 3D: 1:40
Mill Creek Cinema
ALADDIN 2D: 11:30, 12:35, 2:30, 3:35, 5:25, 6:30, 8:30, 9:20
DARK PHOENIX 2D: 1:15, 4:00, 5:30, 6:45, 9:30
DARK PHOENIX 3D: 8:20
GODZILLA KING OF THE MONSTERS 2D: 12:00, 6:00, 9:00
GODZILLA KING OF THE MONSTERS 3D: 3:00
JOHN WICK: CHAPTER 3 - PARABELLUM: 12:25, 3:30, 6:25, 9:25
ROCKETMAN: 11:50, 2:50, 5:40, 8:35
SECRET LIFE OF PETS 2 2D: 11:40, 12:55, 1:55, 4:10, 6:35, 8:45
SECRET LIFE OF PETS 2 3D: 3:10
Minor Theatre
ALADDIN: 3:00, 6:20, 9:30
ROCKETMAN: 2:00, 5:00, 8:00
X-MEN: DARK PHOENIX: 2:30, 5:30, 8:30