Monday, June 10, 2019's Chowdown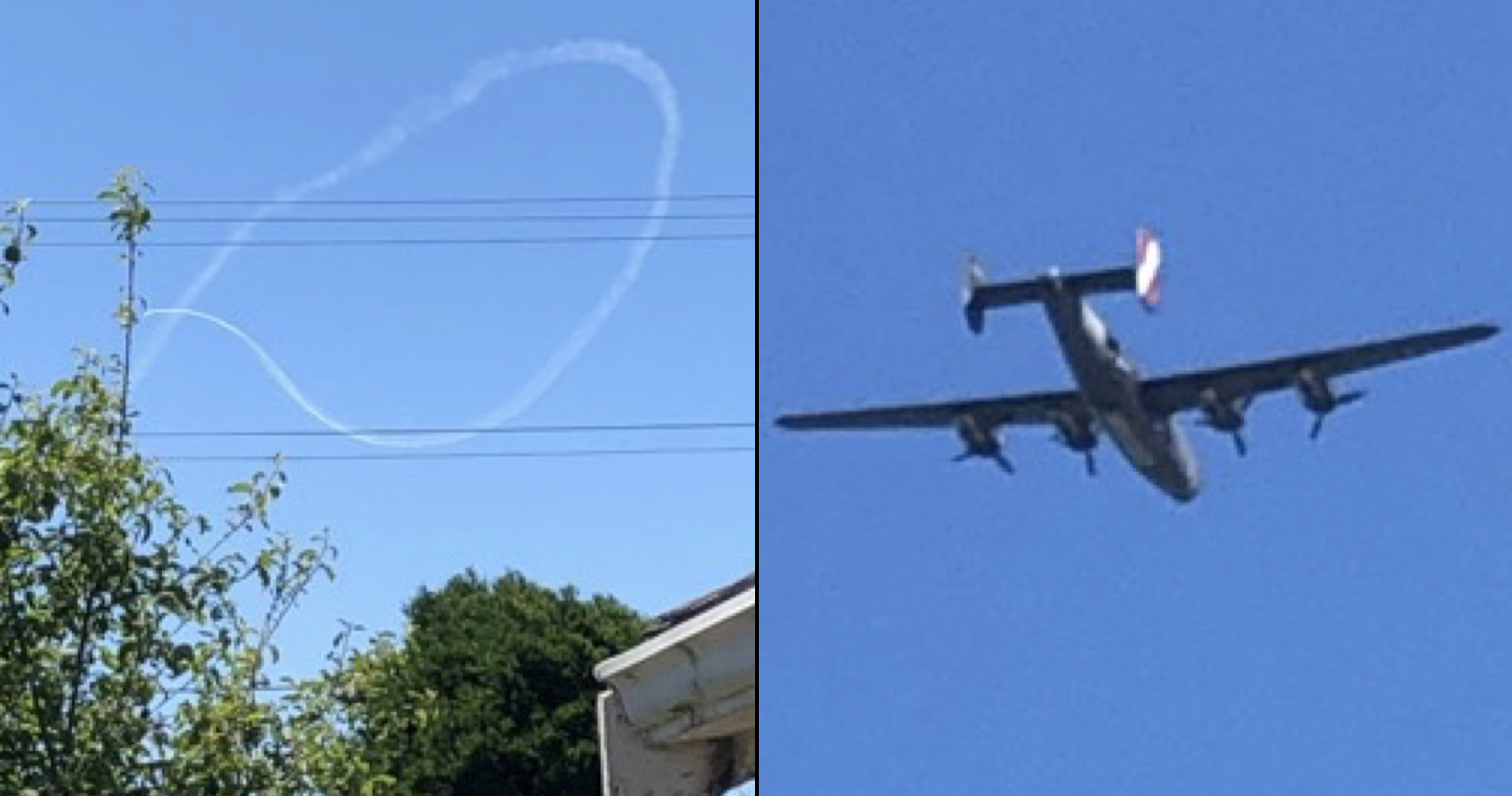 An out-of-the-norm flying object above McKinleyville this morning | Tex Green
Perhaps you, too, are one of the LoCO readers who noticed some historic aircraft circling Macktown this morning. Fear not. We are not under attack, you are not hallucinating, nor did you accidentally travel back in time again.
For the next three days Humboldters have the opportunity to tour several WWII-era planes during the return of the Wings of Freedom Tour. Aviation fans need only to take a trip up to ACV to get up close and personnel with a B-17 Flying Fortress, a B-24 Liberator, a B-25 Mitchell, a P-51 Mustang, and a P-40 Warhawk thanks to the fine folks at the Collings Foundation.
Hell, for a price, you can even take the planes for a spin, like LoCO did a few years back. Wanna? More details here.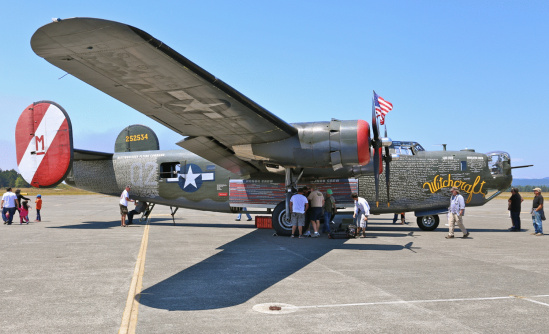 File photo: Andrew Goff
Events
Restaurants
Eureka
Arcata
Trinidad
---
Movie Showtimes
Broadway Cinema
ALADDIN 2D: 11:30, 12:30, 2:30, 3:30, 5:30, 6:30, 8:30, 9:25
AVENGERS: ENDGAME 2D: 12:15, 4:10, 8:00
DARK PHOENIX 2D: 11:40, 12:40, 3:30, 5:15, 6:15, 8:00, 9:05
DARK PHOENIX 3D: 2:25
GODZILLA KING OF THE MONSTERS 2D: 12:10, 3:10, 6:10, 9:10
GODZILLA KING OF THE MONSTERS 3D: 8:25
JOHN WICK: CHAPTER 3 - PARABELLUM: 12:20, 3:20, 6:20, 9:20
MA: 11:55, 2:15, 4:40, 7:10, 9:40
POKÉMON: DETECTIVE PIKACHU 2D: 12:30, 3:15, 5:50
ROCKETMAN: 12:45, 3:35, 6:25, 8:20, 9:15
SECRET LIFE OF PETS 2 2D: 11:25, 12:35, 2:50, 3:50, 5:00, 6:05, 7:15, 9:30
SECRET LIFE OF PETS 2 3D: 1:40
Mill Creek Cinema
ALADDIN 2D: 2:30, 3:35, 5:25, 6:30, 8:30, 9:20
DARK PHOENIX 2D: 4:00, 5:30, 6:45, 9:30
DARK PHOENIX 3D: 8:20
GODZILLA KING OF THE MONSTERS 2D: 6:00, 9:00
GODZILLA KING OF THE MONSTERS 3D: 3:00
JOHN WICK: CHAPTER 3 - PARABELLUM: 3:30, 6:25, 9:25
ROCKETMAN: 2:50, 5:40, 8:35
SECRET LIFE OF PETS 2 2D: 4:10, 6:35, 8:45
SECRET LIFE OF PETS 2 3D: 3:10
Minor Theatre
ALADDIN: 2:55, 6:05, 9:15
ROCKETMAN: 2:30, 5:30, 8:30
X-MEN: DARK PHOENIX: 2:00, 5:00, 8:00