WEDNESDAY LOWDOWN: Where in Humboldt Can You Watch the Dem Debates?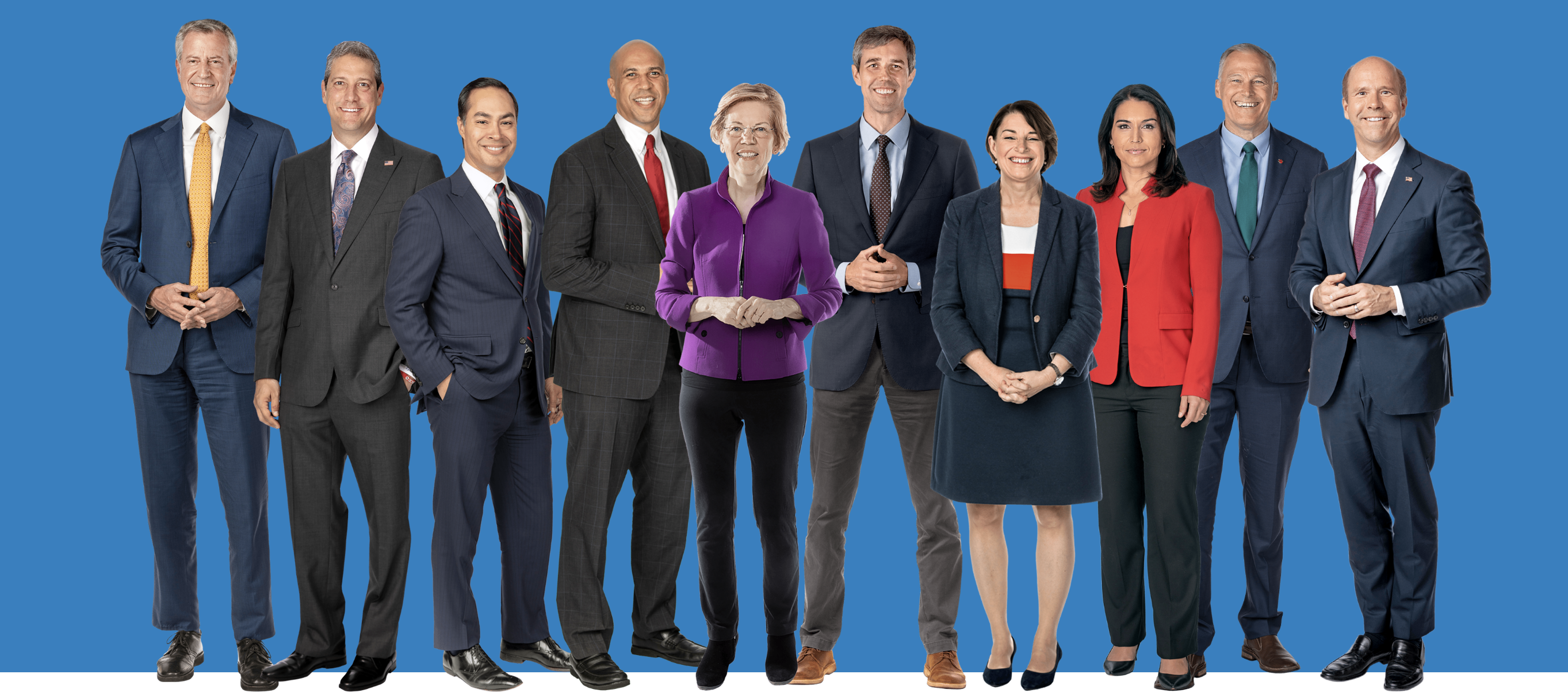 Above: Wednesday night's debate crew
Let the games begin! In many ways the 2020 election season kicks off tonight with the first of two debates between a seemingly endless number of Democratic Party presidential candidates. (OK, they've whittled the field down to 20 to start out but, honestly, can you name them all?)
Eyeballs in deep blue Humboldt County will undoubtedly be glued to some screen or another come Wednesday's 6 p.m. debate time. Not into navigating democracy all by your lonesome? Scroll your Lowdown below for details on several local venues hosting public debate screenings. Should you venture out be civil, please. Maybe the candidates will be, too.
Events
Movie Showtimes
Broadway Cinema
ALADDIN 2D: 11:30, 2:30, 5:35, 8:35
ANNA: 12:35, 3:20, 6:10, 9:00
ANNABELLE COMES HOME: 11:45, 2:15, 4:45, 7:15, 9:45
CHILD'S PLAY: 12:15, 2:35, 4:55, 7:20, 9:40
DARK PHOENIX 2D: 12:45, 3:30, 9:05
DIRTY DANCING: 1:30, 6:15
GODZILLA KING OF THE MONSTERS 2D: 6:45
JOHN WICK: CHAPTER 3 - PARABELLUM: 12:10, 6:00
LATE NIGHT: 4:15
MA: 9:35
MEN IN BLACK: INTERNATIONAL 2D: 1:10, 4:00, 6:40, 9:25
ROCKETMAN: 3:10, 9:10
SECRET LIFE OF PETS 2 2D: 11:45, 1:55, 4:20, 6:30, 8:40
TOY STORY 4 2D: 11:40, 12:30, 1:20, 3:00, 3:50, 4:40, 5:30, 6:20, 8:00, 8:50
TOY STORY 4 3D: 2:10, 7:10
Mill Creek Cinema
ALADDIN 2D: 11:30, 2:30, 5:25, 8:25
ANNABELLE COMES HOME: 1:45, 4:15, 6:45, 9:15
CHILD'S PLAY: 12:15, 2:35, 4:55, 7:15, 9:35
GODZILLA KING OF THE MONSTERS 2D: 12:40
LATE NIGHT: 3:50, 9:00
MEN IN BLACK: INTERNATIONAL 2D: 1:10, 3:55, 6:40, 9:25
ROCKETMAN: 6:15
SECRET LIFE OF PETS 2 2D: 11:40, 1:55, 4:10, 6:35, 8:45
TOY STORY 4 2D: 11:50, 1:00, 3:35, 4:50, 6:05, 7:20, 8:35
TOY STORY 4 3D: 2:20
Minor Theatre
ALL IS TRUE: 4:15
BUT I'M A CHEERLEADER ~ $5 FLASHBACK!: 9:30
THE BIGGEST LITTLE FARM: 1:45, 7:00
THE DEAD DON'T DIE: 3:30, 6:15, 9:00
TOY STORY 4: 2:30, 5:30, 8:00