Wednesday, Feb. 5's Chowdown
UPDATE, 2:45 p.m.: HumBrews sends along some :( news:
Pink Talking Fish had to cancel our show tonight (Wed) because their vehicle broke down. Please share, let your friends know and help us get the word out. You can get your tickets refunded at the place of original purchase. Online tickets will be refunded in a few business days to the credit card used. Apologies, folks, we are super bummed too.
Sorry, Pink Floyd/Talking Heads/Phish superfans! Replacement fun can be procured by scrolling your Lowdown below. Perhaps a trip to Minnesota (ATL) is in order?
# # #
It will not surprise local jam fans that HumBrews is the site for Wednesday night's performance by "hybrid tribute fusion act" Pink Talking Fish, a band that "takes the music from three of the world's most beloved bands and creates a special treat for fans of the music." Details on that and other midweek delights in your Lowdown listings below.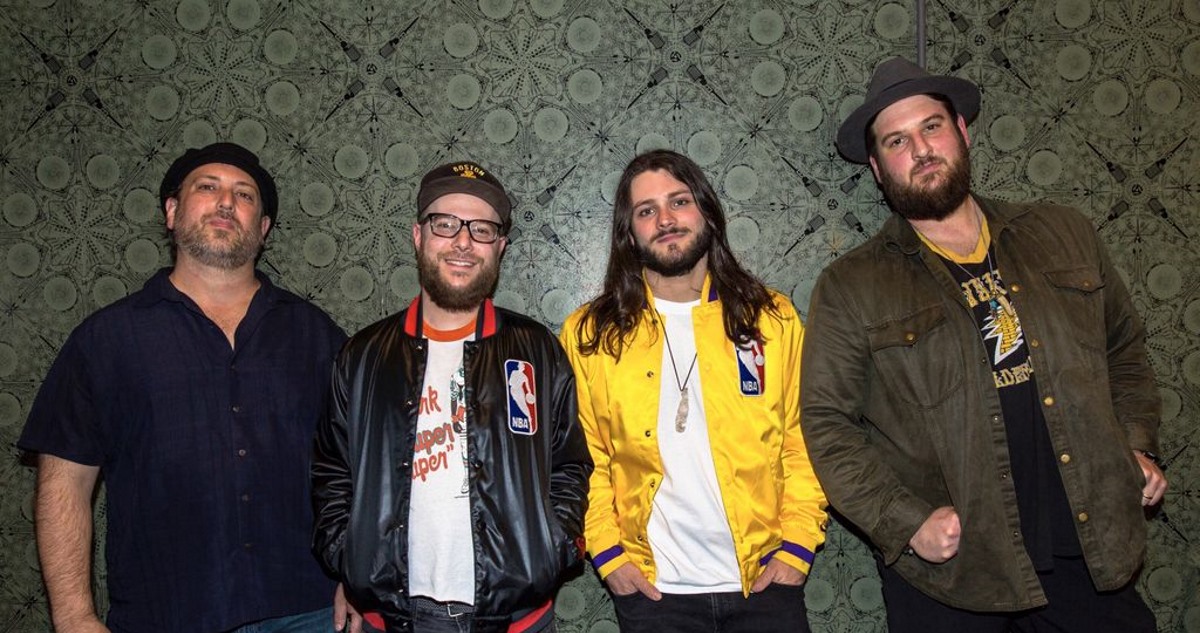 Events
Restaurants
Eureka
Arcata
Blue Lake
---
Movie Showtimes
Broadway Cinema
1917: 2:55, 5:40, 8:30
2020 OSCAR NOMINATED SHORTS: ANIMATION: 2:15, 6:50
2020 OSCAR NOMINATED SHORTS: LIVE ACTION: 11:40, 4:25, 9:15
BAD BOYS FOR LIFE: 11:40, 2:40, 5:40, 8:40
DOLITTLE: 1:00, 3:45, 6:20, 9:00
FROZEN II (2D): 12:40, 3:15
GENTLEMEN, THE: 11:20, 1:50, 4:20, 7:00, 9:35
GRETEL & HANSEL: 12:20, 2:40, 5:00, 7:20, 9:40
JUMANJI: THE NEXT LEVEL: 11:35, 2:30, 5:25, 8:25
KNIVES OUT: 12:20, 3:25, 6:25, 9:25
LITTLE WOMEN: 8:50
MEET ME IN ST. LOUIS: 12:00, 5:45
RHYTHM SECTION, THE: 1:10, 3:50, 6:30, 9:10
STAR WARS: THE RISE OF SKYWALKER (2D): 11:25, 2:35, 5:50, 9:05
TURNING, THE: 11:45, 2:05, 4:30, 6:55, 9:20
Mill Creek Cinema
1917: 3:10, 6:00, 8:50
BAD BOYS FOR LIFE: 2:40, 5:40, 8:30
DOLITTLE: 2:45, 5:20, 8:00
GENTLEMEN, THE: 4:10, 6:45, 9:20
GRETEL & HANSEL: 4:00, 6:20, 8:40
JUMANJI: THE NEXT LEVEL: 6:15, 9:10
JUMANJI: THE NEXT LEVEL (3D): 3:20
RHYTHM SECTION, THE: 3:20, 6:10, 9:00
STAR WARS: THE RISE OF SKYWALKER (2D): 5:50, 9:05
STAR WARS: THE RISE OF SKYWALKER (3D): 2:35
Minor Theatre
2020 OSCAR SHORTS - ANIMATED: 12:00, 9:30
2020 OSCAR SHORTS - DOCUMENTARY: 2:30
2020 OSCAR SHORTS - LIVE ACTION: 6:30
FANTASIC FUNGI - ENCORE: 3:30
FORD V. FERRARI: 1:00
JOJO RABBIT: 6:00
LITTLE WOMEN: 5:15
MET OPERA: PORGY AND BESS: 10:55
ONCE UPON A TIME … IN HOLLYWOOD: 9:00
PARASITE: 8:35