Lowdown! for Monday, June 27
SPONSORED BY

---
MONDAY LOWDOWN: Relax All Cool in Arcata
Kick off your week with sounds mellow yet foreboding courtesy Australian electronic music duo cs + kreme whose subdued soundscapes are slated to wash over the hip kids who'll inevitably gather in The Miniplex at Richards' Goat Tavern on Monday night. You've earned some chill (probably).
---
Top Events!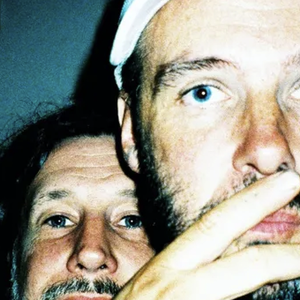 CS, Kreme
The Miniplex at Richards' Goat Tavern / 7:30 p.m. / $12 / 21+
CS + Kreme are Conrad Standish and Sam Karmel – two Australians who record hallucinatory experimental music with heavy dub processing and sweeping post-punk and chamber music soundscapes, anchored around Standish's left-field bass guitar.
630-5000 / info@miniplexevents.com / Web site /
All Events!
Movie Showtimes
Broadway Cinema
A PRIVATE MOVIE SCREENING: 12:00, 3:45, 7:30
DOCTOR STRANGE IN THE MULTIVERSE 2D: 11:20, 2:20, 5:30, 8:30
ELVIS: 11:00, 2:30, 3:30, 6:00, 7:00, 9:20, 11:50
JURASSIC WORLD DOMINION 2D: 1:00, 2:00, 3:20, 4:20, 5:20, 7:40, 9:00
JURASSIC WORLD DOMINION 3D: 12:00, 6:40
LIGHTYEAR: 11:30, 1:10, 2:10, 3:50, 4:50, 6:30, 7:30
THE BLACK PHONE: 11:10, 1:40, 4:10, 6:50, 9:40
TOP GUN: MAVERICK: 11:40, 12:40, 3:00, 4:00, 6:20, 7:20, 8:40, 9:30
Mill Creek Cinema
ELVIS: 11:50, 3:20, 7:00
JURASSIC WORLD DOMINION 2D: 12:00, 1:00, 3:20, 4:20, 7:40, 9:00
JURASSIC WORLD DOMINION 3D: 6:40
LIGHTYEAR: 11:30, 1:10, 2:10, 3:50, 4:50, 6:30, 7:30
THE BLACK PHONE: 11:10, 1:40, 4:10, 6:50, 9:20
TOP GUN: MAVERICK: 11:40, 12:40, 3:00, 4:00, 6:20, 7:20, 9:30