Lowdown! for Saturday, May 28
SPONSORED BY

---
SATURDAY LOWDOWN: Kinetics is Back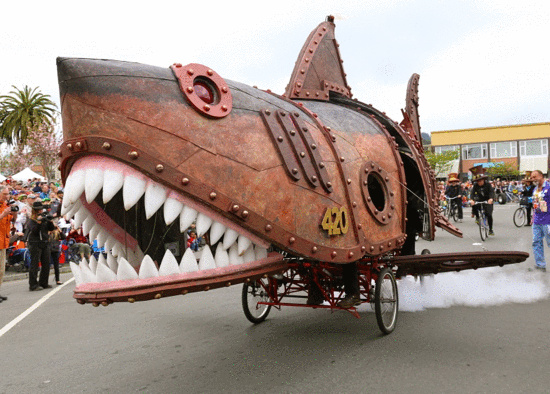 One indication that Humboldt is getting back to normal is that things are getting weird again. After a two-year pandemic hiatus, the Kinetic Grand Championship is back for three days of racing on pavement, sand and water between Arcata and Ferndale. Rain be damned. Something, something glory.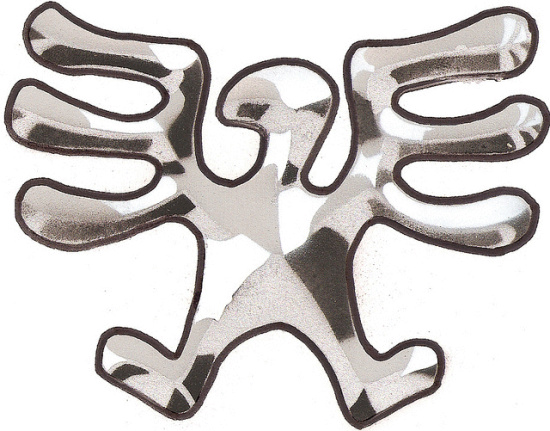 In case you've forgotten how Day One of this thing works, the first and arguably best place to see the kinetic sculptures is the Arcata Plaza where racers will convene for brake checks in advance of the noon whistle that releases them onto the kinetic kourse. From there, they will make their way to Manila and into the dunes where they will risk life and limb barreling down Dead Man's Drop. Should they survive that peril, they will cross the Samoa Bridges and end their day at Eureka's Halvorsen Park. (Normally Day One ends with a rowdy beer garden there, but we are told that has been nixed this year — we're still in a pandemic, after all.)
Anywho, that's how it goes. You are encouraged to go support your local art weirdos as this is essentially their Academy Awards. Or, if you just can't stomach it, you can find more Saturday stuff in your Lowdown below.
-Andrew Goff
---
Top Events!
Movie Showtimes
Broadway Cinema
A PRIVATE MOVIE SCREENING: 12:00, 3:45, 7:30
DOCTOR STRANGE IN THE MULTIVERSE 2D: 1:20, 4:20, 7:20
DOWNTON ABBEY: A NEW ERA: 12:50, 3:50, 6:50
MEN: 6:40, 9:40
SONIC THE HEDGEHOG 2: 12:40, 3:40
THE BAD GUYS: 11:40, 2:10, 4:40, 7:10
THE BOB'S BURGERS MOVIE: 12:10, 2:40, 5:10, 7:40
THE LOST CITY: 9:10
TOP GUN: MAVERICK: 11:30, 12:00, 12:30, 1:00, 1:30, 2:00, 2:30, 3:00, 3:30, 4:00, 4:30, 5:00, 5:30, 6:00, 6:30, 7:00, 7:30, 8:00, 8:30, 9:00, 9:30
Mill Creek Cinema
DOCTOR STRANGE IN THE MULTIVERSE 2D: 1:20, 4:20, 7:20
DOWNTON ABBEY: A NEW ERA: 12:50, 3:50, 6:50
EVERYTHING EVERYWHERE ALL AT ONCE: 8:30
SONIC THE HEDGEHOG 2: 1:30, 4:30
THE BAD GUYS: 12:40, 3:30, 6:10
THE BOB'S BURGERS MOVIE: 12:10, 2:40, 5:10, 7:40
TOP GUN: MAVERICK: 12:00, 1:00, 2:00, 3:00, 4:00, 5:00, 6:00, 7:00, 7:30, 8:00, 9:00
Minor Theatre
DOCTOR STRANGE IN THE MULTIVERSE OF MADNESS: 1:30, 4:30, 8:00
DOWNTON ABBEY: A NEW ERA: 1:00, 4:00, 7:15
TOP GUN: MAVERICK: 2:00, 5:15, 8:45