Lowdown! for Monday, Oct. 24
SPONSORED BY

Top Events!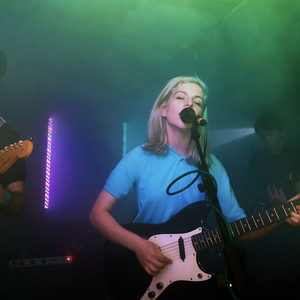 Alvvays, Slow Pulp
Arcata Theatre Lounge / 7 p.m. / $33
Toronto-based Alvvays' combination of jangly indie pop with infectious, sugary melodies and melancholy noise rock earned the band a devoted following and led to them being one of the flagbears of the ongoing popularity of the C86 sound.
Web site /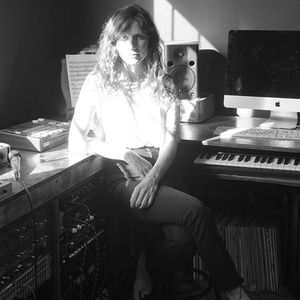 Cate Kennan, Spiritual Exit, Sterile Garden
The Miniplex at Richards' Goat Tavern / 8 p.m. / 21+
"Kennan's sonic palette deftly matches spectral synthesizers to hazy lap steel guitars and watery analog effects, calling to mind Malcolm Cecil, Hans-Joachim Roedelius, and Deux Filles."
Web site /
All Events!
Movie Showtimes
Broadway Cinema
AMSTERDAM: 12:40, 3:50
A PRIVATE MOVIE SCREENING: 12:00, 3:45, 7:30
BARBARIAN: 2:50, 8:10
BLACK ADAM: 11:30, 12:15, 1:00, 1:45, 2:30, 3:15, 4:00, 4:45, 5:30, 6:15, 7:00, 7:45, 8:30
DON'T WORRY DARLING: 1:10, 4:30
HALLOWEEN ENDS: 12:00, 2:40, 5:20, 6:50, 8:00
LYLE, LYLE, CROCODILE: 11:40, 2:10, 4:40, 7:10
SMILE: 12:30, 3:20, 6:00, 8:40
TERRIFIER 2: 7:50
THE WOMAN KING: 11:55, 5:15
TICKET TO PARADISE: 11:50, 2:20, 4:50, 7:20
Mill Creek Cinema
AMSTERDAM: 4:00
BLACK ADAM: 4:30, 5:30, 6:30, 7:30, 8:30
HALLOWEEN ENDS: 5:20, 8:00
LYLE, LYLE, CROCODILE: 4:40, 7:10
SMILE: 5:40, 8:20
TERRIFIER 2: 7:00
TICKET TO PARADISE: 4:50, 7:20