Lowdown! for Tuesday, Oct. 25
SPONSORED BY

Top Events!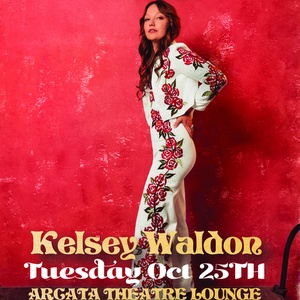 Kelsey Waldon
Arcata Theatre Lounge / 7-11 p.m. / $15 / $20 Day of Show
"On her new album No Regular Dog, singer/songwriter/guitarist Kelsey Waldon shares a gritty and glorious portrait of living in devotion to your deepest dreams: the brutal self-doubt and unending sacrifice, hard-won wisdom and sudden moments of unimaginable transcendence."
Web site /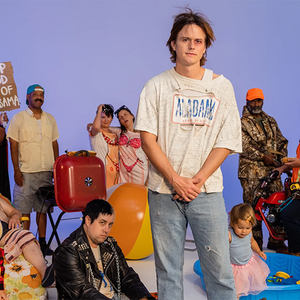 Whitmer Thomas
The Miniplex at Richards' Goat Tavern / 8 p.m. / $15 / $18 day of show / 21+
As seen on GLOW, The Good Place, his HBO special The Golden One & more! Comedian/musician/skateboarder WHITMER THOMAS (Hardly Art Records) brings his MUSIC to The Miniplex!
Web site /
All Events!
Movie Showtimes
Broadway Cinema
AMSTERDAM: 12:40, 3:50
A PRIVATE MOVIE SCREENING: 12:00, 3:45, 7:30
BARBARIAN: 2:50, 8:10
BLACK ADAM: 11:30, 12:15, 1:00, 1:45, 2:30, 3:15, 4:00, 4:45, 5:30, 6:15, 7:00, 7:45, 8:30
DON'T WORRY DARLING: 1:10, 4:30
HALLOWEEN ENDS: 12:00, 2:40, 5:20, 6:50, 8:00
LYLE, LYLE, CROCODILE: 11:40, 2:10, 4:40, 7:10
SMILE: 12:30, 3:20, 6:00, 8:40
TERRIFIER 2: 7:50
THE WOMAN KING: 11:55, 5:15
TICKET TO PARADISE: 11:50, 2:20, 4:50, 7:20
Mill Creek Cinema
AMSTERDAM: 4:00
BLACK ADAM: 4:30, 5:30, 6:30, 7:30, 8:30
HALLOWEEN ENDS: 5:20, 8:00
LYLE, LYLE, CROCODILE: 4:40, 7:10
SMILE: 5:40, 8:20
TERRIFIER 2: 7:00
TICKET TO PARADISE: 4:50, 7:20