Lowdown! for Wednesday, Feb. 1
SPONSORED BY
Top Events!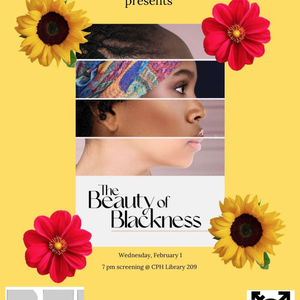 The Beauty of Blackness
Cal Poly Humboldt / 6:30-8:30 p.m.
In CPH Library room 209 (Fishbowl). Eunice Johnson, the founder of Ebony and Jet, launched the first national cosmetics brand created exclusively for Black women. This film chronicles Fashion Fair's past, and follows its new leadership as they reinvent the brand. Local panel.
Web site /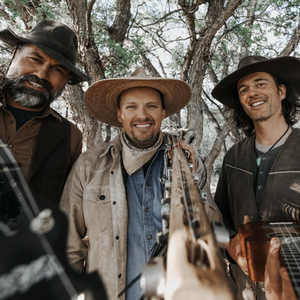 Dirtwire
Arcata Theatre Lounge / 9 p.m. / $25
Dirtwire stands poised between ancient Mother Earth and modern technology, a blend of ethnomusicology and the psychedelic trance state, gut-bucket delta blues and what the band variously dubs "back-porch space cowboy blues, swamptronica, and electro-twang."
Web site /
All Events!
Movie Showtimes
Broadway Cinema
A MAN CALLED OTTO: 3:50, 6:50
A PRIVATE MOVIE SCREENING: 3:30, 7:30
AVATAR: THE WAY OF WATER 2D: 6:30
AVATAR: THE WAY OF WATER 3D: 3:30, 5:30, 7:30
FEAR: 3:40, 6:10, 8:30
INFINITY POOL: 3:20, 6:00, 8:40
LEFT BEHIND: RISE OF THE ANTICHRIST: 7:00
M3GAN: 4:50, 7:20
MISSING: 3:00, 5:40, 8:20
PLANE: 5:10, 7:40
PUSS IN BOOTS: THE LAST WISH: 4:40, 7:10
THE FABELMANS: 3:05, 6:40
THE WHALE: 3:10
Mill Creek Cinema
A MAN CALLED OTTO: 3:50, 6:50
AVATAR: THE WAY OF WATER 2D: 5:30
AVATAR: THE WAY OF WATER 3D: 3:30, 7:30
M3GAN: 5:30, 8:00
MISSING: 5:10, 7:40
PLANE: 4:50, 7:20
PUSS IN BOOTS: THE LAST WISH: 4:40, 7:10
THE FABELMANS: 3:40, 7:00