Lowdown! for Wednesday, Feb. 22
SPONSORED BY
Top Events!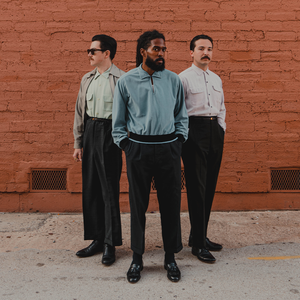 Thee Sacred Souls
Kate Buchanan Room / 8 p.m. / $30 / Free Cal Poly Humboldt Students / $30 at the door / $25 Advance / 18+
"For Thee Sacred Souls, the first time is often the charm. The band's first club dates led to a record deal with the revered Daptone label; their first singles racked up more than ten million streams in a year."
Web site /
(CANCELED) Casey Donahew
Humboldt Brews / 8 p.m. / $35 / 21+
Over the last 18 years, Casey Donahew has risen from a favorite on the local Texas music scene, racking up 21 #1 singles, to a nationally hot touring act who consistently sells out venues all across the country.
Web site /
All Events!
Movie Showtimes
Broadway Cinema
80 FOR BRADY: 11:40, 2:00, 4:20, 6:40
A MAN CALLED OTTO: 12:40, 6:10
ANT-MAN AND THE WASP: QUANTUMANIA 2D: 11:20, 12:00, 12:30, 1:00, 2:20, 3:00, 3:30, 4:00, 5:20, 6:00, 6:30, 7:00, 8:20, 9:00
ANT-MAN AND THE WASP: QUANTUMANIA 3D: 1:40, 4:40, 7:40
AVATAR: THE WAY OF WATER 2D: 3:30
AVATAR: THE WAY OF WATER 3D: 11:30, 7:30
KNOCK AT THE CABIN: 1:10, 3:50, 6:20, 8:50
M3GAN: 3:40, 9:00
MAGIC MIKE'S LAST DANCE: 12:20, 3:10, 5:50, 8:30
MARLOWE: 12:10, 2:40, 5:10, 7:50
PUSS IN BOOTS: THE LAST WISH: 11:50, 2:20, 4:50
TITANIC 25 YEAR ANNIVERSARY 3D: 7:20
Mill Creek Cinema
80 FOR BRADY: 11:20, 1:50, 4:20, 6:50
ANT-MAN AND THE WASP: QUANTUMANIA 2D: 11:10, 12:00, 1:00, 2:00, 3:00, 4:00, 5:00, 6:00, 7:00, 8:00, 8:50
ANT-MAN AND THE WASP: QUANTUMANIA 3D: 1:30, 7:30
KNOCK AT THE CABIN: 11:40, 2:20, 4:50, 7:20
MAGIC MIKE'S LAST DANCE: 11:50, 2:50, 5:40, 8:30
PUSS IN BOOTS: THE LAST WISH: 11:00, 4:30
TITANIC 25 YEAR ANNIVERSARY 3D: 11:30, 3:30, 7:40