Lowdown! for Wednesday, Jan. 25
SPONSORED BY
---
WEDNESDAY LOWDOWN: AJ Lee and Blue Summit in Ferndale
AJ Lee & Blue Summit will bring their haunting bluegrass to The Old Steeple in Ferndale on Wednesday night.
---
Top Events!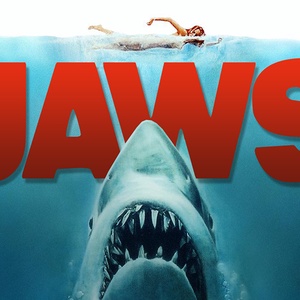 Sci-Fi Night: Jaws (1975)
Arcata Theatre Lounge / 6-9 p.m. / $5 / $9 poster incl.
You're going to need a bigger boat.
Web site /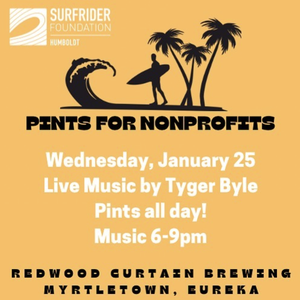 Pints for Nonprofits: Humboldt Surfrider
Redwood Curtain Brewing Company, Eureka / 6-9 p.m.
Come out to Myrtletown this Wednesday for live music from Tyger Byle and cold brews. Support your local Surfrider Chapter and do a good deed to help protect the ocean and beaches you love!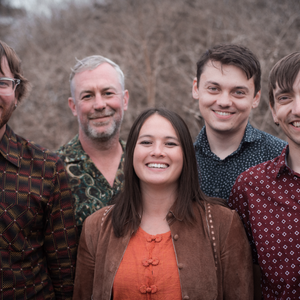 AJ Lee & Blue Summit
The Old Steeple / 7:30-10 p.m. / $30 / $25 adv.
AJ Lee and Blue Summit made their first appearance in Santa Cruz in 2015. Led by singer, songwriter, and mandolinist, AJ Lee, the bluegrass band has performed all over the world, but finds home in California's Bay Area.
Web site /
All Events!
Movie Showtimes
Broadway Cinema
A MAN CALLED OTTO: 3:50, 7:00
A PRIVATE MOVIE SCREENING: 3:30, 7:30
AVATAR: THE WAY OF WATER 2D: 4:30, 6:30, 8:30
AVATAR: THE WAY OF WATER 3D: 3:30, 5:30, 7:30
M3GAN: 4:50, 7:20
MISSING: 3:00, 5:40, 8:20
PLANE: 5:10, 7:50
PUSS IN BOOTS: THE LAST WISH: 3:40, 4:40, 7:10
THE FABELMANS: 3:10, 6:50
THE WHALE: 5:00
WHEN YOU FINISH SAVING THE WORLD: 3:20, 7:40
Mill Creek Cinema
A MAN CALLED OTTO: 3:50, 7:00
AVATAR: THE WAY OF WATER 2D: 5:30
AVATAR: THE WAY OF WATER 3D: 3:30, 7:30
BLACK PANTHER: WAKANDA FOREVER 2D: 6:40
M3GAN: 5:30, 8:00
MISSING: 5:10, 7:40
PLANE: 4:50, 7:20
PUSS IN BOOTS: THE LAST WISH: 3:40, 4:40, 7:10