Lowdown! for Wednesday, March 1
SPONSORED BY
Top Events!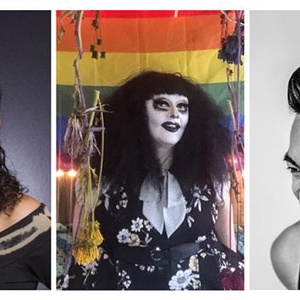 29th Annual Social Justice Summit: Surviving and Thriving
Cal Poly Humboldt / 1 p.m.
The three-day summit includes a drag show, a film fest, interactive presentations that explore the intersection of identities, art, and more.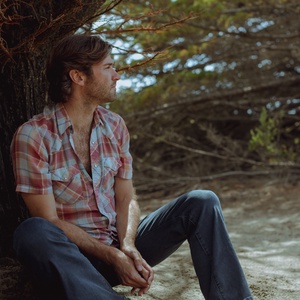 John Craigie
Van Duzer Theater / 7 p.m. / $35 / $22 Cal Poly Humboldt Students / $35 General / 18+
Portland, OR-based singer, songwriter, and producer John Craigie adapts moments of solitude into stories perfectly suited for old Americana fiction anthologies. Instead of leaving them on dog-eared pages, he projects them widescreen in flashes of simmering soul and folk eloquence.
Web site /
All Events!
Movie Showtimes
Broadway Cinema
80 FOR BRADY: 11:40, 2:00, 4:20
A MAN CALLED OTTO: 12:40, 6:10
ANT-MAN AND THE WASP: QUANTUMANIA 2D: 11:20, 12:00, 1:00, 2:20, 3:00, 4:00, 5:20, 6:00, 7:00, 8:20, 8:50
ANT-MAN AND THE WASP: QUANTUMANIA 3D: 1:40, 4:40, 7:40
AVATAR: THE WAY OF WATER 2D: 3:25
AVATAR: THE WAY OF WATER 3D: 11:25, 7:20
COCAINE BEAR: 11:15, 1:30, 3:50, 6:10, 7:10, 8:30
JESUS REVOLUTION: 11:30, 12:50, 2:10, 3:30, 4:50, 7:30
KNOCK AT THE CABIN: 6:40, 9:00
M3GAN: 9:10
MAGIC MIKE'S LAST DANCE: 12:20, 3:10, 5:50, 8:30
MARLOWE: 3:40
PUSS IN BOOTS: THE LAST WISH: 11:50, 2:20, 4:55
TITANIC 25 YEAR ANNIVERSARY 3D: 7:25
Mill Creek Cinema
80 FOR BRADY: 4:40
ANT-MAN AND THE WASP: QUANTUMANIA 2D: 4:00, 6:00, 7:00, 8:50
ANT-MAN AND THE WASP: QUANTUMANIA 3D: 5:00, 8:00
COCAINE BEAR: 3:50, 6:10, 8:30
KNOCK AT THE CABIN: 7:10
MAGIC MIKE'S LAST DANCE: 5:50, 8:40
PUSS IN BOOTS: THE LAST WISH: 4:20
TITANIC 25 YEAR ANNIVERSARY 3D: 6:50