Wednesday, Nov. 29

Top Events!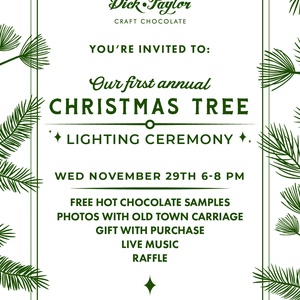 First Annual Tree Lighting Ceremony
Dick Taylor Chocolate Factory / 6-8 p.m. / Free
We're kicking off the holiday season with our First Annual Christmas Tree Lighting Ceremony! Come join us at our Tasting Room and Cafe for live music, a raffle, and hot chocolate and cookie samples!
0 / Web site
All Events!
Thumb Leader
Silver Sneakers Tai Chi
Adorni Center / 11 a.m.-noon / $7 / $4 seniors / Free members
EnerChi is comprised of easy to learn, modified tai chi forms aimed at improving well-being.
1
Warrior Rhythm with Micheale
Adorni Center / 12:15 p.m.-1 p.m. / $7 / $4 seniors / Free members
Fitness focuses with yoga undertones, WARRIOR Rhythm increases strength, flexibility, and balance through movement and musical motivation.
1
Zumba!
Adorni Center / 5:30 p.m. / $7 / $4 seniors / Free members
"Nothing is better than a workout that doesn't feel like a workout! Join our talented Zumba instructors for a class that is fun, energetic, and makes you feel amazing!"
0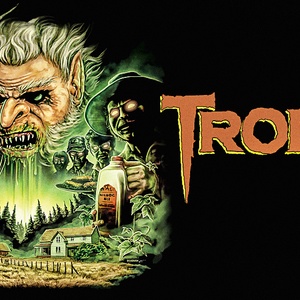 Sci-Fi Night: Troll 2 (1990)
Arcata Theatre Lounge / 6-9 p.m. / $5 / $9 Admission + Poster
Joshua's family takes a trip to Nilbog, when they arrive dead Grandpa Seth informs Joshua, the town isn't what it seems and must save his family from the evil forces that reside in the rural town.
1 / Web site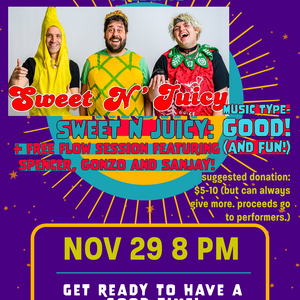 Sweet N Juicy
The Siren's Song Tavern / 8 p.m.
0 / Web site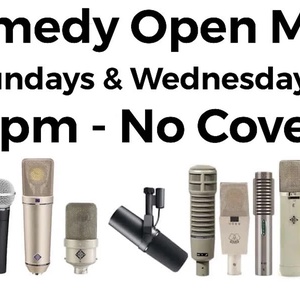 Open Mikey
Savage Henry Comedy Club / 9-11 p.m. / Free
Be brave and strut your jokes on the Savage Henry stage, or bring a friend who won't shut up about how funny they are and let them strut their stuff! Hosted by Evan Vest.
1 / Web site
Movie Showtimes
Broadway Cinema
FIVE NIGHTS AT FREDDY'S: 8:30
KILLERS OF THE FLOWER MOON: 3:00
NAPOLEON: 12:30, 3:50, 7:10
NEXT GOAL WINS: 5:50, 8:20
SALTBURN: 12:50, 4:20, 7:50
THANKSGIVING: 12:10, 2:40, 5:30, 8:00
THE HOLDOVERS: 11:55, 7:15
THE HUNGER GAMES: THE BALLAD OF SONGBIRDS & SNAKES: 11:40, 1:30, 3:10, 5:00, 6:40, 7:40, 8:40
THE MARVELS 2D: 12:00, 2:30, 5:05, 7:30
TROLLS BAND TOGETHER 2D: 11:50, 2:20, 4:50, 7:20
TROLLS BAND TOGETHER 3D: 1:00, 3:30
WISH 2D: 11:30, 1:10, 2:00, 3:40, 4:30, 6:10, 7:00
WISH 3D: 12:20, 2:50, 5:20
Mill Creek Cinema
NAPOLEON: 3:40, 7:10
SALTBURN: 4:10, 7:40
THANKSGIVING: 5:10, 7:50
THE HUNGER GAMES: THE BALLAD OF SONGBIRDS & SNAKES: 3:00, 4:00, 6:30, 7:30, 8:00
TROLLS BAND TOGETHER 2D: 4:50, 7:20
WISH 2D: 3:20, 4:30, 7:00
WISH 3D: 5:45