Tuesday, Nov. 28

Top Events!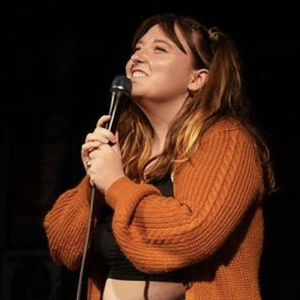 (CANCELED) Smutty Buddies
Savage Henry Comedy Club / 9-11 p.m. / $5
Comedian Rebekah Perry hosts a themed comedy night centered around the most ridiculous fan-fiction that the internet has to offer. The comedians will dramatically read/act it out for a panel of judges with some improv/crowd participation.
0 / Web site
All Events!
Movie Showtimes
Broadway Cinema
FIVE NIGHTS AT FREDDY'S: 8:30
KILLERS OF THE FLOWER MOON: 3:00
NAPOLEON: 12:30, 3:50, 7:10
NEXT GOAL WINS: 5:50, 7:15, 8:20
SALTBURN: 12:50, 4:20, 7:50
THANKSGIVING: 12:10, 2:40, 5:30, 8:00
THE HOLDOVERS: 11:55, 7:15
THE HUNGER GAMES: THE BALLAD OF SONGBIRDS & SNAKES: 11:40, 1:30, 3:10, 5:00, 6:40, 7:40, 8:40
THE MARVELS 2D: 12:00, 2:30, 5:05, 7:30
TROLLS BAND TOGETHER 2D: 11:50, 2:20, 4:50, 7:20
TROLLS BAND TOGETHER 3D: 1:00, 3:05, 3:30
WISH 2D: 11:30, 1:10, 2:00, 3:40, 4:30, 6:10, 7:00
WISH 3D: 12:20, 2:50, 5:20
Mill Creek Cinema
NAPOLEON: 3:40, 7:10
SALTBURN: 4:10, 7:40
THANKSGIVING: 5:10, 7:50
THE HUNGER GAMES: THE BALLAD OF SONGBIRDS & SNAKES: 3:00, 4:00, 6:30, 7:30, 8:00
TROLLS BAND TOGETHER 2D: 4:50, 7:20
WISH 2D: 3:20, 4:30, 7:00
WISH 3D: 5:45