Tuesday, Oct. 24

Top Events!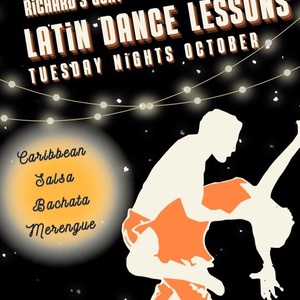 DJ Amaru Shia and Latin Dance Lessons
The Miniplex at Richards' Goat Tavern / 8 p.m. / $20 / 21+
The first four Tuesdays in October, join Latin dance instructor Selma Angelina from the Dominican Republic and learn Caribbean dances, Salsa, Bachata, Merengue and more!
0 / Web site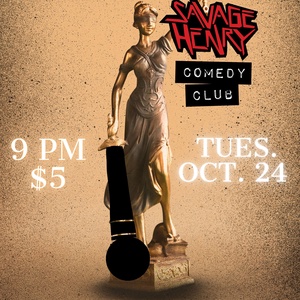 The Deposition
Savage Henry Comedy Club / 9-11 p.m. / $5
Comedians and other artists tell true stories that may or may not be used against them by their peers. Hosted by Chris Durant.
0 / Web site
All Events!
Movie Showtimes
Broadway Cinema
A HAUNTING IN VENICE: 12:00, 3:05, 5:40, 8:20
BARBIE: 4:50, 7:40
BEYOND UTOPIA: 4:00, 7:00
BUTCHER'S CROSSING: 12:10, 3:00, 5:30, 8:10
HOCUS POCUS 30TH ANNIVERSARY: 2:10
KILLERS OF THE FLOWER MOON: 11:30, 1:50, 3:40, 6:30, 7:50
LEO: BLOODY SWEET: 11:40, 3:15, 7:10
PAW PATROL: THE MIGHTY MOVIE: 11:30, 12:00, 12:30, 2:20, 2:50, 5:10, 7:30
SAW X: 12:20, 3:10
THE BLIND: 11:40
THE CREATOR: 12:50, 4:30, 7:30
THE DOMINO REVIVAL: 7:00
THE EXORCIST: BELIEVER: 12:40, 3:20, 6:10, 8:50
THE NIGHTMARE BEFORE CHRISTMAS 30TH ANNIVERSARY 2D: 11:50, 4:10, 6:20
THE NIGHTMARE BEFORE CHRISTMAS 30TH ANNIVERSARY 3D: 2:00, 8:30
Mill Creek Cinema
A HAUNTING IN VENICE: 8:30
BEYOND UTOPIA: 4:00, 7:00
HOCUS POCUS 30TH ANNIVERSARY: 4:50, 7:20
KILLERS OF THE FLOWER MOON: 4:00, 6:30
PAW PATROL: THE MIGHTY MOVIE: 5:10, 7:30
SAW X: 5:30, 8:10
THE CREATOR: 4:10, 7:40
THE EXORCIST: BELIEVER: 5:20, 8:00