Wednesday, Oct. 25

---
WEDNESDAY LOWDOWN: Do the Timewarp Again… Again!
One could argue the Humboldt Halloweekend kicks off in earnest Wednesday out in the Cream City where Ferndale Repertory Theatre is more-or-less reviving its production of the Rocky Horror Show for a short weeklong run. You can catch the campy cult musical classic in one of five performances through Sunday.
---
Top Events!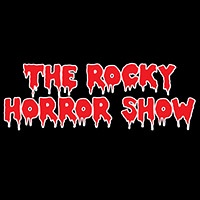 The Rocky Horror Show
Ferndale Repertory Theatre / 7 p.m. / $25
Your favorite cult classic is back for another Halloween on the Ferndale Stage!
0 / Web site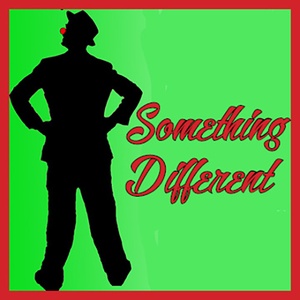 The Something Different Show
Exit Theatre / 7 p.m. / $8
Arcata's monthly primetime interactive variety interview show hosted by Shea Freelove featuring local artists and personalities. October features Semiramis Ozruh, Anna Grant, and Ruthi Engelke.
0 / Web site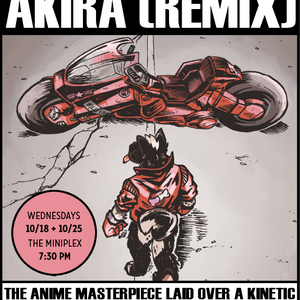 AKIRA (Remix)
The Miniplex at Richards' Goat Tavern / 7:30 p.m. / $5 / 21+
DJ Pandemonium Jones will be screening his version of classic anime AKIRA, with his own soundtrack of bumpin' tunes to match the action onscreen!
0 / Web site
All Events!
Movie Showtimes
Broadway Cinema
A HAUNTING IN VENICE: 12:00, 3:05, 5:40, 8:20
BARBIE: 4:50, 7:40
BUTCHER'S CROSSING: 12:10, 3:00, 5:30, 8:10
HOCUS POCUS 30TH ANNIVERSARY: 2:10, 7:10
KILLERS OF THE FLOWER MOON: 11:30, 1:50, 3:40, 6:30, 7:50
LEO: BLOODY SWEET: 11:40, 3:15, 7:10
PAW PATROL: THE MIGHTY MOVIE: 11:30, 12:00, 12:30, 2:20, 2:50, 5:10, 7:30
SAW X: 12:20, 3:10, 5:50, 8:40
THE BLIND: 11:40, 4:40
THE CREATOR: 12:50, 4:00, 7:20
THE EXORCIST: BELIEVER: 12:40, 3:20, 6:10, 8:50
THE NIGHTMARE BEFORE CHRISTMAS 30TH ANNIVERSARY 2D: 11:50, 4:10, 6:20
THE NIGHTMARE BEFORE CHRISTMAS 30TH ANNIVERSARY 3D: 2:00, 8:30
Mill Creek Cinema
A HAUNTING IN VENICE: 4:30, 7:00, 8:30
HOCUS POCUS 30TH ANNIVERSARY: 4:50, 7:20
KILLERS OF THE FLOWER MOON: 4:00, 6:30
PAW PATROL: THE MIGHTY MOVIE: 5:10, 7:30
SAW X: 5:30, 8:10
THE CREATOR: 4:10, 7:40
THE EXORCIST: BELIEVER: 5:20, 8:00