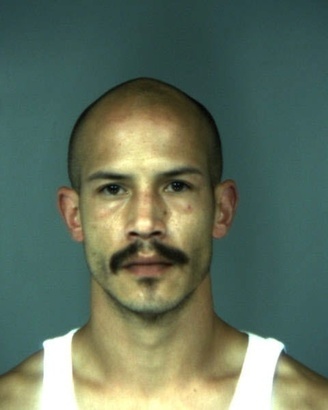 From the start, judges have been skeptical about the murder charge against Eureka resident Nicholas Leigl. Now his attorney has filed another motion to dismiss the case, which has already been thrown out once.

Leigl's lawyer Michael Acosta filed the new motion this week, and this morning Judge Christopher Wilson set arguments on the issue for April 26 before Judge Marilyn Miles. If the motion is denied, Leigl's trial is scheduled to begin June 5.
Leigl, Joe Olivo Jr., Joe Olivo III and Mario Nunez are all charged with the alleged gang-related murder of 14-year-old Jesus Romero Garcia, who was knifed to death on Dec. 17, 2014. He was found dying on the front lawn of a Eureka home.
At the end of a preliminary hearing for all four men, visiting Judge Marjorie Carter granted Acosta's motion to dismiss charges against Leigl. The District Attorney's Office disqualified Carter from the case and refiled the charges. After a second preliminary hearing for Leigl alone, visiting Judge Arnold Rosenfield said there was not enough evidence to hold him to answer for murder. He suggested "accessory after the fact" might be more appropriate. Again, the prosecution charged him with murder, but also added a count of being an accessory after the fact.
Last week Judge John Feeney denied the district attorney's motion to rejoin Leigl's case with that of Nunez and the Olivos.
At issue is whether Leigl was aware of the plan to kill Garcia, who was stabbed while staying at Leigl's girlfriend's apartment on P Street. Leigl arrived at the apartment to visit his girlfriend, and the other three men came in shortly afterward. But when Garcia was stabbed, allegedly by the younger Olivo, Leigl was in another room with his girlfriend.
After the stabbing, Leigl reluctantly agreed to drive Garcia to the hospital. The boy never made it, instead ending up on the front lawn of a home on dead-end 15th Street. He lay in the rain for hours before being discovered by a neighbor.
Leigl's father has told the Outpost that his son let the boy out of his car because he insisted he didn't want to go the hospital and even started getting out of the moving vehicle. Garcia had run away from home and was on probation, and he apparently feared being arrested.
According to witnesses during the preliminary hearing, Garcia was killed because he had "disrespected" Olivo III.
###
PREVIOUSLY: