Sentencing for convicted murderer Billy Joe Giddings was postponed this morning after his attorney said Giddings' family plans to hire another lawyer.

Deputy Public Defender Luke Brownfield, who represented Giddings at trial, said family members have informed him they are hiring attorney Benjamin Okin "to take over both sentencing and his appellate rights."
Judge Dale Reinholtsen set the next hearing for Aug. 29.
Brownfield also said he had just received the Probation Department report, which contains a recommendation on the sentence, and has not had time to review it with his client.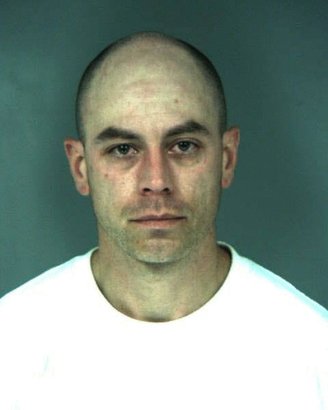 Giddings, convicted of second-degree murder with a firearm, faces 40 years to life in prison. He shot Trevor Mark Harrison to death on May 9, 2015, while Harrison's mother Kay Haug was inspecting some marijuana for possible purchase. Giddings faces more prison time for four counts of assault with a firearm. Witnesses said he held them at gunpoint.

The jury cleared co-defendant Robert Louis Huntzinger of all charges, but he remains in custody and could be sent to prison for unrelated drug crimes.
During the trial Deputy District Attorney Roger Rees was unable to present key testimony from Kimberly Lyn Steele, who could not be tracked down. Steele, a marijuana broker, had brought Giddings and Huntzinger to Haug's home that night.
Steele contacted LoCo shortly after the incident, saying she wanted to tell her side of the story. She said she wasn't expecting Giddings and Huntzinger to come into the house with her, but that Giddings followed her in and immediately began pointing a gun at people and demanding their purses. She said Giddings shot Harrison as he was trying to keep Huntzinger from coming through the front door. That's exactly what Haug and other witnesses testified to during trial.
The one exception was Giddings himself, who took the stand to say he shot the 38-year-old Harrison because he was pointing a gun at him. All other witnesses disputed that Harrison was armed.
Harrison lived in Sunny Brae but was visiting his mother that night. He was killed by one small-caliber bullet that pierced his heart.
###
PREVIOUSLY: