A jury will decide in April whether Clayton Lee Lasinski, arrested after a frantic police pursuit through downtown Eureka, is guilty of charges that could put him in prison for more than 40 years.

Today visiting Judge Marjorie Carter set an April 10 trial date for Lasinski, 26. He survived a bullet to the chest during the Dec. 6 chase, with Eureka police firing more than 40 rounds in an attempt to stop him.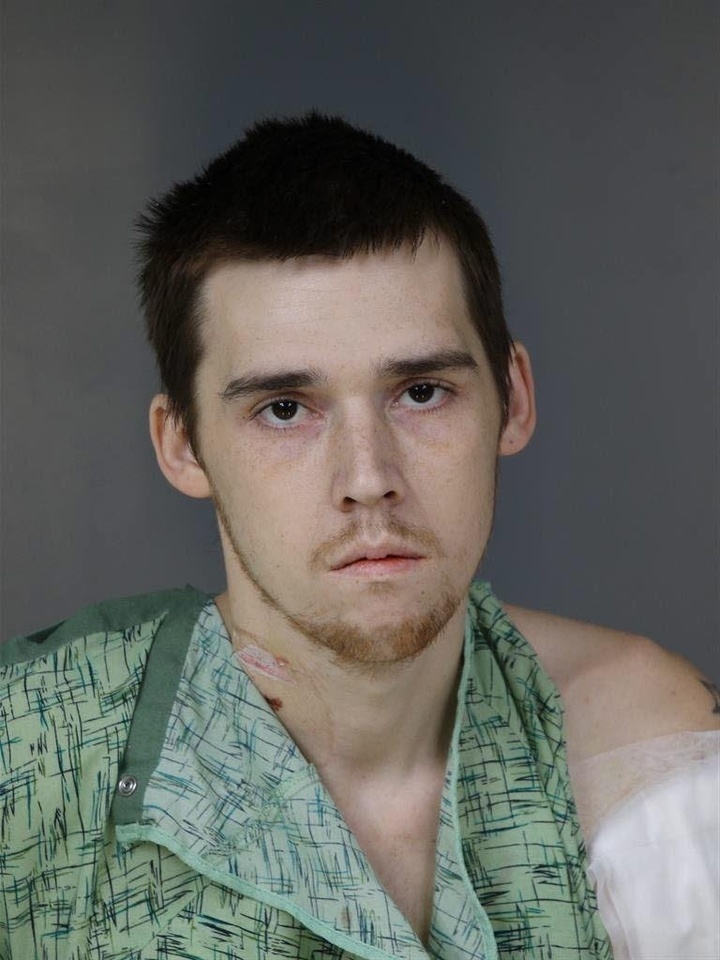 Lasinski started out by running away on foot when a California Highway Patrol officer tried to pull him over for not wearing a seatbelt. He reportedly flashed a gun at witnesses who were trying to help catch him.

Then it was on to Sole Savers auto dealership, where he found a car running and with its doors open. Lasinski allegedly jumped into the car, pointed his stolen gun at a Eureka police officer, and peeled out as the car was being riddled with poiice bullets. He apparently was shot at that time. Back on foot, he tried and failed to carjack a second vehicle. Finally he collapsed from the bullet wound.
Lasinski was hospitalized and underwent surgery before being booked into Humboldt County Correctional Facility.
He reportedly apologized to police for his actions, saying he didn't realize his pursuers were law enforcement officers.
###
PREVIOUSLY: