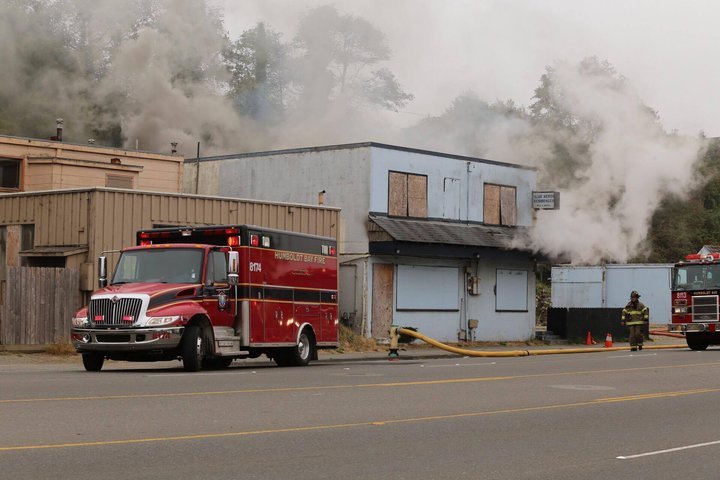 A plea bargain may be in the works for Kattie Rae Yocum, charged with setting fire to the former Blue Heron motel on Aug. 21.

Today Deputy Public Defender Brie Bennett confirmed Yocum's trial for Nov. 13, but told Judge Dale Reinholtsen that she and Deputy District Attorney Adrian Kamada are negotiating. Bennett said she just received a new offer in the case and needs to discuss it with Yocum.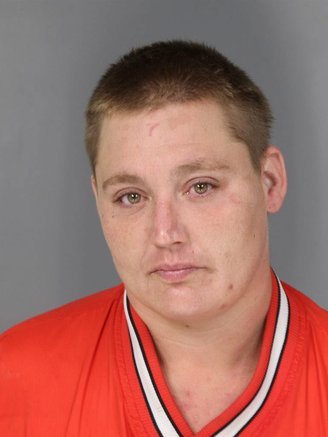 Yocum, 30, was arrested after her friend, Desiree Henley, told Eureka police Yocum started the fire as revenge against Blue Heron owner Floyd Squires. Henley claimed Yocum told her she was angry because she made a deal with Squires: oral sex for him in exchange for an apartment for her. Yocum reportedly told Henley she performed the oral sex but got no apartment.

Henley and Yocum were seen running from the motel as smoke poured from the roof. Yocum was arrested immediately after Henley blamed her for the blaze. About two months later, police also arrested the 25-year-old Henley on a warrant for arson. She reportedly was implicated by a third woman who was in the former motel office when it was torched.
Unlike Yocum, Henley was released from jail on her own recognizance and ordered to appear in court for arraignment Nov.13.
The maximum penalty for arson of a structure is six years in state prison.
###
PREVIOUSLY: