One of five defendants in a December 2016 murder and carjacking withdrew her time waiver for sentencing this morning, demanding to be sentenced within 20 court days of today.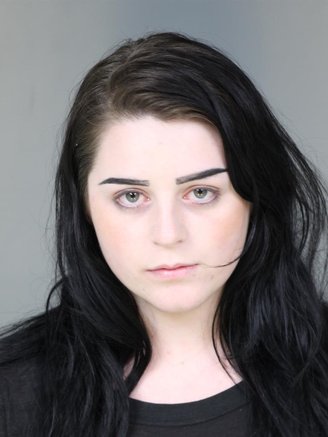 "She entered a plea over a year ago," attorney Neal Sanders, representing 20-year-old Catherine Suzanne Lynn "Catie" Fode, told Judge Christopher Wilson this morning. Fode pleaded guilty to involuntary manslaughter and agreed to testify against her four co-defendants, but their cases aren't scheduled for trial until February and March.
Sanders said the sentencing should be set, if not in 20 days, "in a reasonable amount of time."
Deputy District Attorney Carolyn Schaffer objected, saying "I don't think the defendant has a statutory right to withdraw her time waiver."
One reason for the delay is California's new felony murder rule, which makes it much more difficult to charge accomplices with murder. Although Brandon James Mitchell is accused of shooting Tyson Eduardo Claros during the carjacking near Manila, four others who participated were also charged with murder.
Attorneys have been saying for weeks that they are working on a plea agreement for one of those people, Cesar Octavio Valenzuela-Campos. But Valenzuela-Campos was in court again this morning, and no agreement has been reached. A trial-setting hearing for him is now set for Jan. 11.
The others are Tamara Nicole Thomson, a friend of Fode's, and Hector Godoy-Standley, Fode's boyfriend at the time of the carjacking.
Wilson scheduled Fode's sentencing for Jan. 17, within 20 court days, saying the prosecutor can file a motion to continue the sentencing if she wishes.
The judge said he understands the new law has made legal issues more complicated, but "at some point we have to say she's been lingering here for a year."
Fode faces a maximum sentence of 12 years for involuntary manslaughter, although she also is eligible for probation. Her friend Thomson told sheriff's investigators that Fode and Mitchell believed Claros molested their then 3-year-old daughter. That accusation was investigated but no charges were filed.
Mitchell had been living and working in San Francisco, but took a bus to Eureka and allegedly shot Claros dead. Thomson, Godoy-Standley and Valenzuela-Campos are charged with packing handguns during the carjacking on State Highway 255.
###
PREVIOUSLY: