Tyson Eduardo Claros was shot dead because his killers believed he had sexually assaulted the young daughter of two of the defendants, according to Sheriff's Department reports.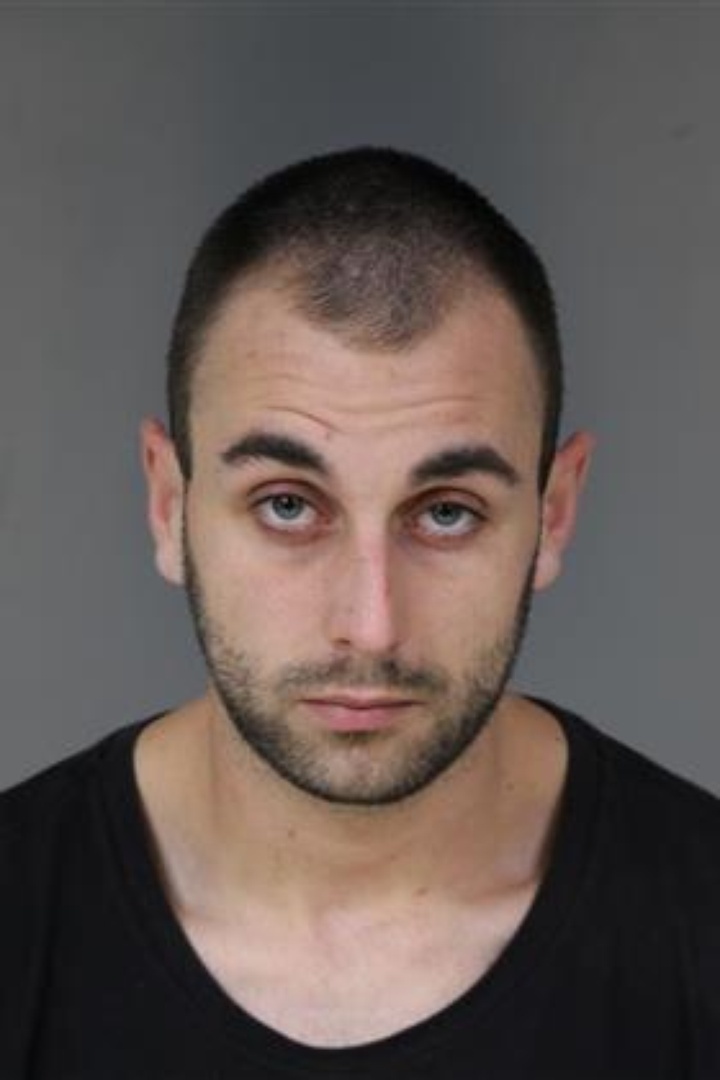 In statements filed with the court by sheriff's Investigator Todd Fulton and another investigator, defendants claimed Claros molested the 3-year-old daughter of murder suspects Brandon James Mitchell, 22, and Catherine "Catie" Fode, 18. Also charged in Claros' death are Fode's current boyfriend Hector Godoy-Standley, 21, Cesar Valenzuela, 23, and Valenzuela's 18-year-old girlfriend Tamara Thomson.
Claros, 20, has no criminal cases filed in Humboldt County. So if the alleged molestation was investigated, Claros was never charged.
On his Facebook page, Claros listed himself as living in McKinleyville and working for The Stove Doctors.
[UPDATE: Shortly after this story was published, the mother of the murder victim contacted the Outpost to say that there was indeed an investigation into the molestation allegations against her son and, as reported, he was never charged. She also explained that Claros was living in Eureka at the time of his murder and was no longer working for The Stove Doctors.]
The investigators' reports were based on interviews with Valenzuela, Thomson and an eyewitness to the Dec. 12 slaying on Highway 255.

According to their statements, Claros and the female eyewitness had agreed to give Tamara Thomson a ride from Eureka to McKinleyville. She requested they take back roads to avoid "the cops." On Highway 255 near Vance Avenue Thomson pulled a handgun and demanded that the driver pull over. When she did, the red Dodge Dart carrying the other suspects pulled up behind. The four piled out of the Dodge and ran up to her car.
Valenzuela told investigators that when their vehicle pulled up behind the other car he "exited and ran up to the driver's door where he opened it and told (the driver) to "Get the fuck out of the car.'" The woman got out and ran. Then Mitchell approached Claros, who was sitting in the passenger seat.
"A short altercation ensued and Mitchell shot Claros several times," the report states.
The witness who escaped told Fulton that from the other side of the highway, she could hear Claros say "What's going on?" Then there were gunshots. She saw Claros walk a few steps and fall to the ground. As he lay there, the shooter fired two more rounds.
The witness said all of the suspects were armed with handguns.
Thomson admitted she had set Claros up for an "ass-whipping" because of the reputed molestation.
After Claros was shot and left dying on the road, Thomson and Valenzuela got into the witness' car and drove several miles north before stopping. Thomson told investigators Valenzuela got out and disposed of a .22-caliber handgun. The gun was found in the area she described.
Thomson then flagged down the Dodge Dart, which Godoy-Standley was driving. Now all five suspects were traveling together. They headed to Blue Lake, where Mitchell's mother lives. The guns used in the crime were tossed from the car on Jackson Ranch Road east of Blue Lake. Valenzuela told officers Mitchell used a semiautomatic .45-caliber handgun. Casings from a .45-caliber were found at the crime scene.
A friend of Thomson's reportedly drove to Blue Lake about 6:30 a.m., a few hours after the killing, and picked up Thomson and Valenzuela. They were dropped off at Valenzuela's parents' house on Park Street in Eureka. Shortly afterward Valenzuela was arrested during a traffic stop. And that night a SWAT team arrested Thomson at the Park Street residence.
Two days later alleged shooter Mitchell turned himself in. Fode and Godoy-Standley turned themselves in on Dec. 18.
All five have been arraigned for murder and hijacking. Four are also charged with possessing a firearm, with Mitchell is accused of personally and intentionally discharging a firearm. He is being held on $1.5 million bail. Bail for the other four is set at $1.25 million.
Their preliminary hearing is set for Dec. 28, though it will almost certainly be delayed. Preliminary hearings in major cases are usually held weeks or even months after the arrest.
All five have pleaded not guilty to the charges. Godoy-Standley's family has hired a private attorney, while the other four are being represented by appointed lawyers.
###
PREVIOUSLY: