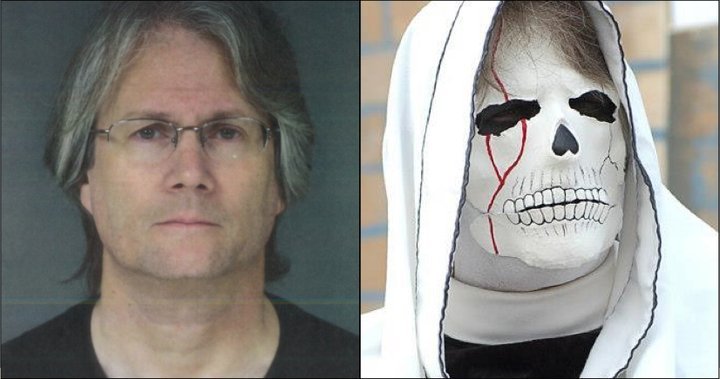 As his victim watched from the audience and potential jurors waited outside the courtroom door, former children's storyteller John Robert "Bob" Beideman admitted this morning to a child molestation charge that will put him in state prison for 16 years.
Beideman, also known as Carpathian the storyteller, pleaded no contest to continuous sexual abuse of a girl who was 5 years old when he first began molesting her in October 2006. She is 18 now and was in Judge Kaleb Cockrum's courtroom to hear him enter his plea. Beideman, led from the courtroom in handcuffs after entering the plea, did not look at the teen as he walked by.
The 58-year old Beideman is expected to be sentenced Dec. 14 to 16 years. Because the crime is considered a serious and violent felony, he must serve at least 85 percent of that time.
In exchange for his plea, the District Attorney's Office dismissed several other molestation charges that could have meant life in prison had Beideman chosen to go to trial and been convicted by a jury. Deputy District Attorney Stacey Eads told Cockrum the charges were dismissed to spare the victim from having to testify at trial. Eads said the girl endured "years of abuse" and still suffers from anxiety.
"We're concerned about her well-being," Eads said.
During Beideman's preliminary hearing, the girl testified that Beideman regularly molested her during bedtime rituals involving songs and stories. She said she believed for years that her experience was a normal part of childhood.
All this week potential jurors have been questioned individually in a closed courtroom. Today a half-dozen of them were in the hallway waiting to be called when the bailiff came out and made an announcement.
"You have been released from this trial," she told them. "There has been a resolution."
Beideman, who worked for many years as a Superior Court clerk, has been in Humboldt County Correctional Facility since October 2017. His other role in the community was as Carpathian, a spookily costumed figure who performed at many local events, telling children they didn't need to fear monsters.
Because the plea came in the midst of jury selection, Beideman was dressed in civilian clothing instead of the traditional orange jumpsuit. This morning he wore a checkered gray shirt and gray slacks and sat next to defense attorney Russ Clanton instead of in the jury box.
Clanton had one terse comment after the sentencing, which was that Beideman's plea "is reflective that all the parties here agreed that this case should resolve short of trial."
A no contest plea is treated as a guilty plea in criminal court.
###
PREVIOUSLY