A medical disorder may be the trial defense for James Arthur Merrick II, accused of murdering a teenage girl by running over her with his pickup truck while driving drunk.
"My understanding," Deputy District Attorney Trent Timm told Judge Christopher Wilson at a trial-setting hearing this morning, "is they are going to put on a Gerd defense."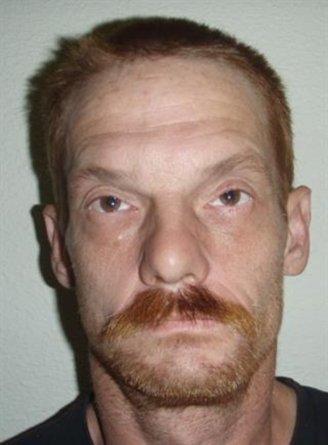 Gerd, a digestive issue causing acid reflux, reportedly can result in afalsely high blood alcohol level if a person has regurgitated alcohol in his mouth when given a breathalyzer test. After the December 2016 crash that killed 16-year-old Tessa Rae Gingerich, Merrick told police he had consumed one beer. But his blood alcohol level was .19, more than twice the legal limit for driving. He also was on probation at the time for a "wet reckless" conviction just a few months earlier.
Timm asked for a trial date in February, saying the case is two years old. The long delay "is prejudicial to the People's case and also frustrating for the victim's family," he said. Several of the teen's family members were in court this morning.
Deputy Conflict Counsel Meagan O'Connell, who wants the trial put off until April or May, told the judge Merrick's possible medical problem was discovered "at a very late date." O'Connell said Merrick needs to be evaluated for the condition, and she can't be prepared for trial in February.
Timm objected to a trial in late spring, saying he will be out of the office in May and part of June.
In the end Wilson scheduled the trial for Feb. 26, saying he realized that may not be realistic because Merrick has the right to an attorney who's prepared for trial.
"If I set it in February everybody's going to put it on the front burner," the judge said.
Merrick, a 49-year-old McKinleyville resident, has been in jail since the night of the fatal wreck on Central Avenue in McKinleyville. His pickup truck struck Gingerich as she walked along the road with some friends. It was raining, and Merrick told officers the tires on his truck were bald.
Merrick also is accused of trying to flee the scene, although O'Connell has said previously that Merrick got in the pickup truck and backed up because the injured girl was pinned between the truck and a tree.
Another complication for scheduling the jury trial is the number of witnesses: Up to 40 people are expected to testify. Some of those are expert witnesses who may or may not be available when needed.
Merrick faces life in prison if found guilty as charged. The murder charge was filed because he already had one conviction for alcohol-related driving. When Merrick entered his plea in that case, he signed a form acknowledging he could be charged with murder if he drank and drove again and someone was killed.
Outside court this morning, Timm said he could not comment further about the "Gerd defense" because of a gag order in the case.
###
PREVIOUSLY