Despite three-fourths of jurors saying Thursday that the panel is hopelessly deadlocked on verdicts in the Chad Smith child-molestation case, the jury deliberated for nearly two hours this morning and planned to resume their discussions this afternoon.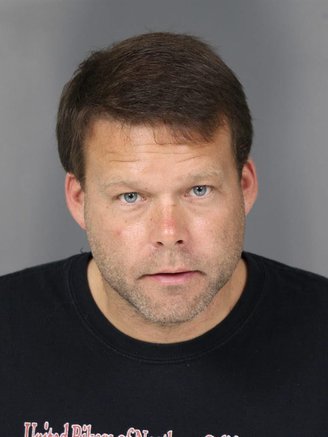 Jurors began talking this morning at 9:30 and left for the lunch break shortly before noon. They will return at 1:30 p.m. to continue deliberating.
On Thursday afternoon the jury foreman told Judge Christopher Wilson the panel was almost evenly split on most of the 12 child-molestation charges. Eight ballots had been taken, with many resulting in a vote of 7-5. It's not known how many voted for acquittal and how many wanted a guilty verdict.
Because three jurors said they did not believe the deadlock was hopeless, Wilson told them "I have to send you back."
The main issue for jurors is whether the two alleged victims told the truth. Jane Doe One, now 16, testified Smith molested her beginning when she was 9 years old, having intercourse with her the first time when she was 11. Their sexual relationship continued, she said, until her mother took out a restraining order against Smith.
Jane Doe Two, a friend of the Doe One, said Smith molested her on one occasion when she was spending the night at his home. There were indications Smith did not realize who he was allegedly fondling.
Evidence showed that during the time he was prevented from seeing Doe One, Smith was online searching for father-daughter pornography. He also was interested in gay porn sites. Smith is charged with four counts of violating the restraining order. Jurors were able to agree on three of those counts.
Smith, 44, is a former local business owner and substitute teacher. He has been behind bars for nearly two years awaiting trial.
PREVIOUSLY