Former Humboldt State University basketball coach Cy Vandermeer pleaded guilty this morning to first-degree residential burglary, apologizing to the McKinleyville woman who lost property valued at $10,000.
Vandermeer, appearing before Judge Timothy Canning, made a statement meant for the acquaintance whose Grace Avenue home he burglarized in December 2018.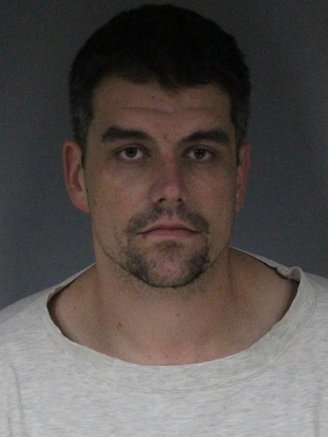 "I want to extend my apologies and regrets to (the victim) and her family," said the former HSU basketball player and assistant coach. "She has a wonderful family. I'm trying to do the right thing now … I plan on doing better moving forward."
Although the felony charge he admitted carries a maximum penalty of six years in state prison, today Deputy District Attorney Steven Steward told the judge his office "is not opposed to probation."
"The victims are on board with this resolution and will probably be here for sentencing," Steward said. Defense attorney Ben Okin said Vandermeer no longer lives in California. At Okin's request, sentencing was put off until Nov. 13.
Vandermeer was arrested Dec. 29 for the burglary and posted bail the same day. Not long afterward he completed a three-month drug rehabilitation program in Colorado. Vandermeer played basketball while attending HSU and later served as assistant coach. He also worked as the athletic director at St. Bernard's High School. He left that job a few months before he committed the burglary.
A separate misdemeanor case against Vandermeer was dismissed today with a so-called Harvey reservation, meaning the case can be considered by the sentencing judge.
###
In other court news, a former North Coast Journal bookkeeper accused of embezzlement is scheduled for jury trial in February.
This morning Judge Christopher Wilson set a Feb. 24 trial date for Carmen Marie England, charged with embezzling from the Journal during the 10 years she worked there as bookkeeper. England's trial had been set for this month, but was continued at the request of Deputy District Attorney Steven Steward, who said the request was mutual.
England's defense has been taken over by new Deputy Public Defender Wade Orbelian, who was recently assigned to the case.
"Further investigation has taken place; it's ongoing," Steward said, adding that the prosecution has a new report that needs to be given to the defense.
"I have been in contact with the victim (former Journal Publisher Judy Hodgson) and she is aware of the delay," Steward said.
England, who lives in Willow Creek, attended the hearing this morning with her husband. During her preliminary hearing, England testified she did change numbers to balance the Journal's books, but she said Hodgson directed her to make those changes.
PREVIOUSLY:
###
A December preliminary hearing has been scheduled for a McKinleyville woman charged with running over and killing a pedestrian while driving under the influence of drugs and alcohol.
This morning Judge Timothy Canning scheduled a Dec. 3 preliminary hearing for 25-year-old Shala Marie Bianco, charged in the May 18 death of Clinton Eugene Deckert II, 67.
Deckert was walking along Central Avenue when he was struck by Bianco's vehicle. She allegedly fled the scene but called the California Highway Patrol about an hour later to report she was the driver.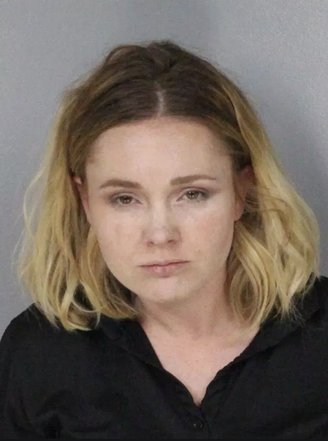 Bianco, the single mother of a young son, is charged with gross vehicular manslaughter while intoxicated, drunken driving and drunken driving causing injury. She also is accused of the special allegations of fleeing the scene and driving with a blood alcohol level of .15 or higher.
According to previous statements made in court, Bianco's blood alcohol level was at .15 when the sample was taken 90 minutes after the fatal collision. She also was allegedly under the influence of marijuana, cocaine and a prescription sedative.
This morning defense attorney Manny Daskal expressed some doubt about whether he will be ready for a preliminary hearing in December, saying reports from defense experts "have not been received."