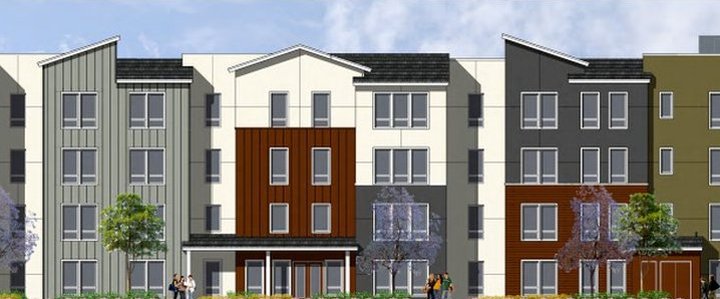 The Village — a large-scale housing project proposed for the Craftman's Mall site in Arcata — will not move forward, the city of Arcata announced on Wednesday evening.
"The City is no longer considering approval for this project, and there will be no further meetings regarding this topic," the city posted on its Facebook page.

After years of Arcata City Council meetings, countless hours of discussion and multiple redesigns of the controversial project, the council finally approved the design concept for the Village last year and the project was expected to move forward, pending additional approval of the Environmental Impact Report (EIR) by a city-hired consulting firm.

Arcata Community Development Director David Loya told the Outpost that he checked in with the applicant, AMCAL, last week and got a message that they were no longer interested. Loya said that he received no explanation as to why.

"A year ago they were still gung-ho about the project," Loya told the Outpost over the phone, adding that the developers told him they had already invested over a million dollars into the project. "This isn't something they would walk away from lightly."

Loya could only speculate as to the reasons developers abandoned the project, but assumes that the COVID-19 pandemic's effect on the economy and HSU projecting a significant decrease in enrollment next fall were factors in the decision.

As far as the fate of the Craftman's Mall site, Loya says that the city still hopes to rezone the parcel for additional housing, which is something the City of Arcata still needs. "I anticipate that in the future, some housing will be there," Loya said.
###

PREVIOUSLY: