Jackie Dandeneau is Holding Up

If you're a fan of the performing arts, you've likely at some point found yourself at one of the many eclectic events held at the Arcata Playhouse in the historic Creamery Building. But with those types of events no longer a part of our current reality, the playhouse has been focusing on other ways to build community and spread joy in the COVID era.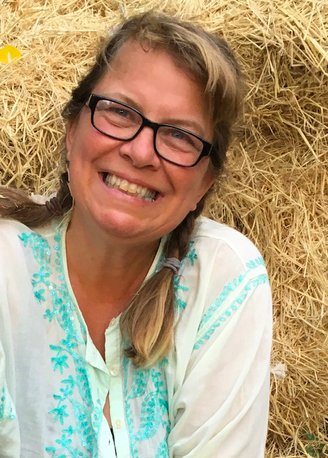 On this week's episode of Humboldt Holding Up — the Lost Coast Outpost's attempt at a podcast — Arcata Playhouse Executive Director Jacqueline Dandeneau discusses how the organization has been adapting during the pandemic, dealing with the frustration of not yet having reopening guidelines and why she sees the arts as an essential service.
Other topics discussed with Dandeneau include the playhouse's role in improving the Creamery District, how she plans to extend those efforts to other Arcata neighborhoods, and some of the playhouse's current projects, including the mysterious pop-up art gallery and upcoming online events "Zoom Around the World" and "Intersections, Where We Meet."

Click on the audio player above to hear Dandeneau chat with the Outpost's Stephanie McGeary and Andrew Goff and/ or scroll through past episodes below.
PREVIOUSLY ON HUMBOLDT HOLDING UP: