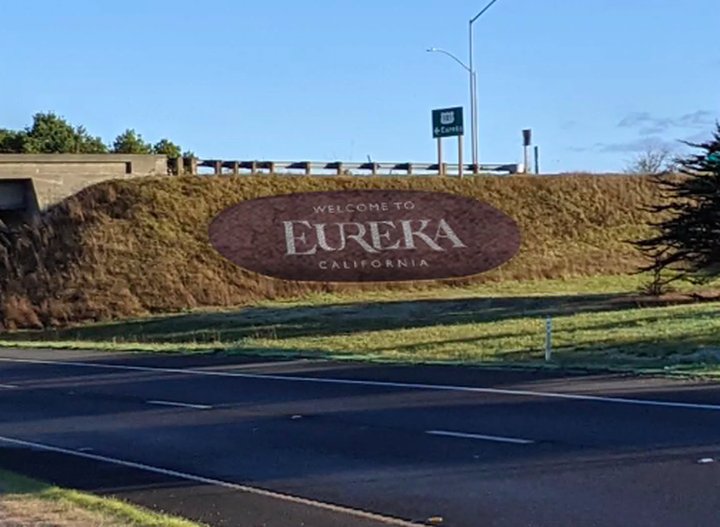 ###

During a "State of the Economy" webinar hosted by the Eureka Chamber of Commerce earlier this afternoon, Eureka City Manager Miles Slattery outlined some of the City's marketing and beautification plans — including the installation of landscaping that will welcome visitors as they enter Eureka from the south end of Highway 101.

The landscaping will display the message "Welcome to Eureka, California" in large letters on the hillside next to the Herrick Avenue overpass and is expected to be installed by this August, Slattery said during the webinar. During a follow-up call this afternoon, Slattery told the Outpost that the City is still looking for landscape architects to design the installation, but the message will be constructed out of some combination of natural materials — such as rocks, bark and low-lying shrubs.

The City has been working with various agencies, including Caltrans, for years to find ways to de-uglify the southern gateway, exploring ideas such as embellishing the Herrick overpass, adding a median to the highway and planting more trees. An interesting design for a welcome sign was even proposed a few years ago. This current design, Slattery said, is something that can be installed much more quickly than some of the other proposed improvements and will be relatively-low maintenance.

In addition to the "Welcome to Eureka" landscaping, the City is also working on hanging new colorful lamppost banners (you've likely already noticed a few of them up around town) and cleaning and updating the city's informational kiosks, some of which are dirty, damaged or contain out-of-date information.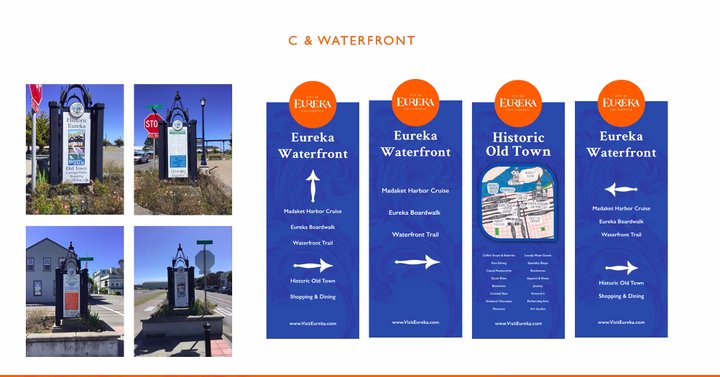 Slattery also discussed some of the other ways the city's marketing firm Eddy Alexander is working to promote the highly anticipated Redwood SkyWalk at the Sequoia Park Zoo and to begin promoting tourism again. Slattery said that with the rollout of COVID-19 vaccines, the City plans to begin advertising outside of the area in May of this year.

"As before, we'll be seeking to balance the desire of visitors to visit and the safe ways in which they can do so," Slattery said during his presentation. "We're hopeful that the pent up travel demand will help stimulate the local economy through the summer and the fall of 2021."

You can check out the full video of the "State of the Economy" webinar on the Eureka Chamber of Commerce Facebook page.