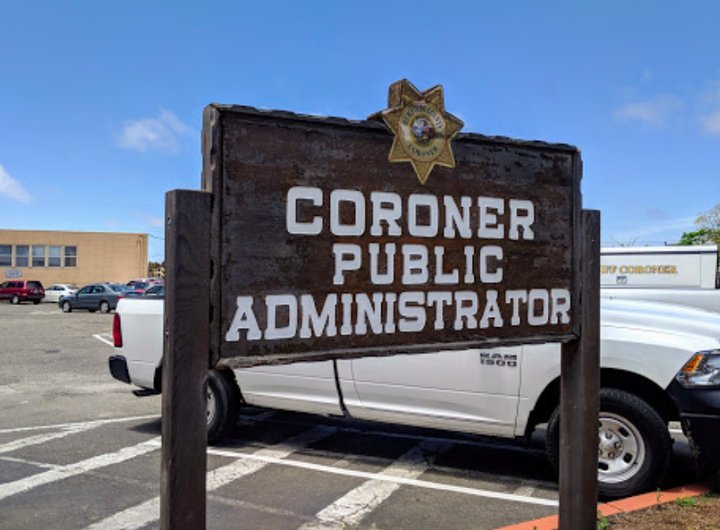 ###
Humboldt County Sheriff William "Billy" Honsal had been on the job for less that three months when, in June of 2017, an Outpost investigation revealed that employees in his department had been breaking the law — knowingly or unknowingly — for years.
Specifically, deputies working in the Public Administrator Bureau had been selling items from the estates of the recently deceased to fellow deputies, their family members and other county insiders. Automobiles, electronics, furniture, a firearm and more were sold with minimal documentation at prices well below market value.
In California, public administrators are responsible for handling the estates of people who've died without a will and/or an appropriate person willing to act as an administrator. The officials and their deputies are expected to protect the departed's property from waste, loss and theft. Insider deals like those that were being made in Humboldt County are a violation of California Government Code Section 27443. Each instance of this crime is punishable by a $1,000 fine, up to a year in the county jail or both, and anyone found guilty automatically forfeits his or her office.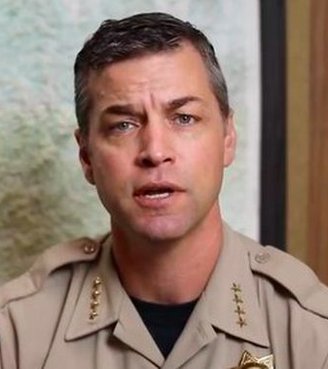 When the story broke four years ago, Honsal promised transparency and accountability.

"I believe we're going to get to the bottom of this — how often it has occurred and where it started," he told the Outpost. He also said, "I'm happy that it's out in the open. … And so if [the investigation] uncovers that there needs to be disciplinary action taken, we will take that action."
There were allegations that the corruption dated back years, spanning multiple coroner-public administrators. Information, including sales receipts, soon emerged showing that Frank Jager, a former coroner-public administrator who was then Eureka's mayor, was involved in many of the transactions under review, including his own purchase of a Chevrolet S10 pickup from the estate of a man named Dewey Vrzina.
The Outpost's subsequent investigation found receipts from illegal sales dated at least as far back as 2013, and Honsal said publicly that no fewer than six active employees had illegally purchased property via the Public Administrator Bureau. We asked Honsal at the time whether Chief Deputy Coroner-Public Administrator Ernie Stewart was aware of California Government Code Section 27443 during the time these sales were taking place.
"Those are the kind of questions the public needs to know," he replied. "As far as criminal conduct and the statute of limitations, I'm not sure what we can do. But the fact is that the public deserves to know."
Five weeks after that initial interview, the California Department of Justice agreed to take over the investigation from District Attorney Maggie Fleming's office, and for the next three years plus, the state agency refused to release any information about the status of the inquiry, even to confirm or deny its existence.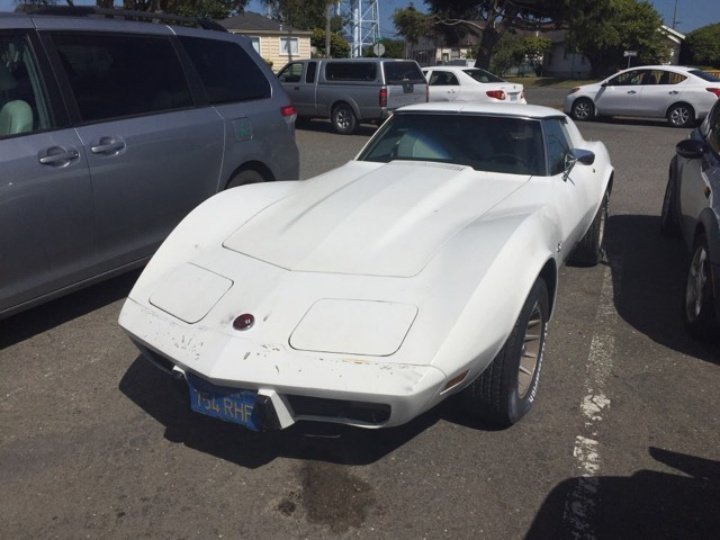 ###
In the meantime, Honsal ordered his employees to return all items they'd purchased from estates managed by the Public Administrator since February 2015, when the bureau officially came under the umbrella of the Sheriff's Office. He also implemented a new policies and procedures manual and a conflict-of-interest policy that officially — if redundantly — prevented sales to sheriff's office employees, their relatives, county officials and anyone else who "may pose a potential 'Conflict of Interest,' either actual or perceived."
Finally, this past November, Senior Assistant Attorney General James Root sent a letter to District Attorney Fleming saying the state had wrapped up its investigation.
"Based on our review, we have closed our file and will not pursue criminal charges in the matter," the letter said.
No doubt this news came as a huge relief to Honsal and his employees, but for the public, big questions remained unanswered: How far back did this activity go? How widespread was it? Did administrators and deputies know these transactions were illegal? If not, why not?
In early December, Honsal emailed some responses to the Outpost.
"I have requested the [Department of Justice's] criminal investigation be forwarded to my office for review. Once I have that investigation, I will complete my internal investigation and review of this case … ," he wrote. "I am aware that since the Sheriff's Office took over in 2015 there have been violations of Section 27443 of the Government Code. Once I have all the facts, I will hold those employees accountable for their actions."
Over the next six and a half months, the Outpost regularly checked in with the Sheriff's Office to ask about the status of Honsal's internal investigation. In mid-April his office received a copy of the Department of Justice's investigation report, but Honsal's inquiry continued.
Just this morning, Honsal provided the following statement via email:
The internal affairs investigation regarding the Public Administrator's Office is now closed. The policies and procedures for the Public Administrator have been updated to ensure alignment with the Government Code and best practices throughout the state. All Public Administrator employees have been properly trained and certified by the California Association of Public Administrators, Public Guardians, and Public Conservators.

The remaining property has been sold through an online auction pursuant to policy, procedure and applicable laws. Our office cannot comment on employee discipline due to confidentially rules.
With that, Honsal appears to have wrapped up the matter entirely. Both the Department of Justice and the Sheriff's Office refused to provide copies of their investigations, saying such records are exempt from disclosure.
The county's Human Resources Department recently confirmed to the Outpost that at least six Sheriff's Office employees who either oversaw the illegal sales or personally bought property via the Public Administrator Bureau remain employed by the county.
As for those big questions, the ones to which Honsal once said the public deserves answers — questions such as who knew what when, how the corruption began and how widespread it got — they're still lingering. The public's right to know was evidently eclipsed by the government's disclosure exemptions and confidentiality rules.
###
PREVIOUSLY: