Testimony ended Friday in the trial of hit-and-run suspect Jeffry Lee Tsarnas, with attorneys expected to present their closing arguments to the jury on Monday morning.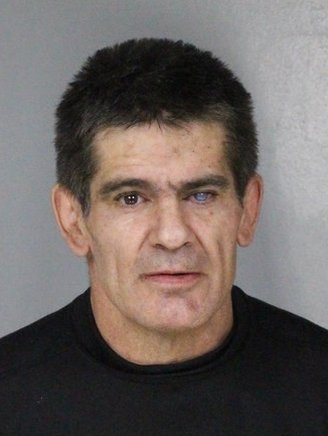 The final witnesses called by the defense were California Highway Patrol Sgt. Matthew Harvey, who already testified in person and appeared this morning via Zoom; and Jaime Hansen, who saw a woman on Fernbridge the night of the hit-and-run but can't remember any details. Hansen's son was driving at the time.
After jurors left the courtroom this afternoon, defense attorney April Van Dyke wanted to put on the court record that Judge Timothy Canning denied her request to recall Sgt. Harvey for a third time. She wanted Harvey to testify about what Hansen told the CHP the night of the accident, as she can't recall it now. Apparently, Hansen's son told his mother a woman was lying on the bridge, as though trying to commit suicide. Van Dyke thought the jury should hear that.
"This could be the difference between Mr. Tsarnas being convicted and Mr. Tsarnas being acquitted," Van Dyke said.
But Canning said there were "hearsay" problems with the requested testimony, not to mention a drain on court resources and Harvey's time. The officer is out on bereavement leave.
While questioning Harvey via Zoom, Van Dyke played tape-recordings of his interviews with Tsarnas and his then-girlfriend Barbara Craft, who came to the CHP office the day after the incident to say Tsarnas was the driver. Harvey did not smell alcohol in the vehicle, and he didn't remember whether he had opened the car door. The tape recordings show Harvey did open the car door briefly. Today he said he obviously did open the door, though he has no independent recollection, and he did not note in his report that he smelled liquor.
Craft, who testified during the trial, said Tsarnas told her he was drinking milk and brandy while driving, and the drink spilled when he hit something on the bridge. Under cross-examination by Deputy District Attorney Steven Steward, Harvey said Tsarnas wasn't a DUI suspect when he came to the CHP office. It had been about 22 hours since the collision on the bridge. After Tsarnas's car hit Kelley, he continued on to the nearby casino. One witness estimated the car that struck Kelley was traveling 60 mph, and she saw no brake lights after the collision.
"Do you frequently encounter a situation where after an accident, if someone has been driving under the influence, they flee the scene?" Steward asked the officer. Van Dyke objected and Harvey was not allowed to answer the question.
Probably the key issue in the trial is whether Craft's testimony was credible. The couple broke up within a few days of the hit-and-run. She initially was supportive of Tsarnas, but then began revealing incriminating information. For example, she said Tsarnas was drinking while driving. And she said that after he came home from the casino, he said at one point: "Oh God, what if I hit a person." Craft had never mentioned such a statement before. She also claimed Tsarnas told her he knew he hit a person, but "I'm not going to tell (police) that."
###