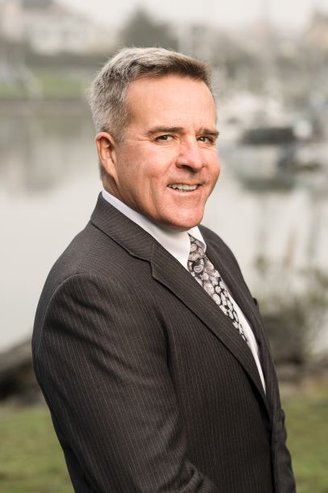 More than seven months after a Sacramento Bee story revealed a string of vile text messages within a squad of Eureka police officers, Bay Area attorney Todd Simonson has concluded his independent investigation into the matter, though Eureka City Manager Miles Slattery says the city's legal team must finish its review of the findings before any information can be released to the public.

Slattery is frustrated by the delay, saying he has tried and failed to get the legal team to say when the whole process will be wrapped up.
"It's just very important that we do this correctly — dot all the i's and cross the t's," he said. "Doing it right is better than doing it quickly."
He hastened to add that one thing can be said with absolute clarity: "The chief's retirement has nothing to do with this investigation," Slattery said.
Given public interest in the texting scandal and the timing of Eureka Police Chief Steve Watson's unexpected retirement announcement yesterday, there were bound to be questions about whether the two were related.
"Absolutely not," Watson said, echoing Slattery's statements. "If anything, that would be a motivation for me to stay longer."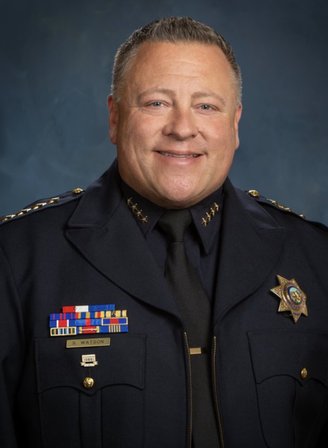 The investigation and review process has dragged on longer than he would have wanted, but Watson has read the report and believes he may still have time to wrap things up before he leaves office at the end of November.

"I have a month and I am hopeful that we'll be able to take the next steps while I'm here," he said. "I want to be as transparent as possible to the public within what the law allows. I know this is a topic of great public interest."
Slattery said even he was surprised by Watson's decision, which he learned about not long before the public. "We talk weekly, if not more; this [topic] never came up," he said. But he quickly pivoted to how much he appreciates Watson's service to the city, noting that during their time working together they helped develop such progressive programs as UPLIFT Eureka and the Community Safety Engagement Team (CSET).
"We'll make sure the new leadership continues to be progressive and transparent," Slattery said.
City staff is now working on naming an interim chief to serve for the next six months at least, he said. After the interim is named, the city will start searching for a new full-time chief.
"We do want to go nationwide," he said regarding the search, but he was quick to head off any criticism about relying on outside hires. "Humboldt County is considered part of the nation," he said. "We will be looking locally as well."
As for Watson's future, the chief said he first plans to complete his master of science degree in law enforcement and public safety leadership from the University of San Diego.
"I've still got a lot of fire in my belly," he said, noting that he may wind up teaching at a law enforcement academy or college or possibly working as a law enforcement consultant. He's excited but a bit apprehensive about transitioning into a new phase in his life.
"My entire identity has been focused on being law a enforcement leader for a quarter century," he said. "I have a great sense of meaning in what I do, but as a chief you're never disconnected for a second of your life from what you do for the community."
He was forced to cut short a family vacation last year due to an officer-involved shooting that occurred shortly after protests broke out nationwide — including in Eureka — in response to the murder of George Floyd by a Minneapolis police officer.
The job is just "nonstop texts, phone calls, emails — waking up in the middle of the night worried about the safety of the community," he said. "It's just always there, and chiefs accept that weight. But I'll appreciate the time to really be present with my family. It's hard when a large percentage of your emotional and mental bandwidth is tied up with the obligations of the job."
Watson feels he's leaving the department in good shape, even with the nationwide staffing crisis.
"I truly believe the department has a strong foundation and the pieces in place with the right people," he said. "There has been a ton of culture change here." That kind of change is dictated in large part by who you hire and who you promote, he added. "I've been very attentive. We would be fully staffed right now if I lowered the standard. But you've got to hire those who reflect values of not only the department but the community who we serve. We've promoted some fantastic people, and others are ready to take the next step. I'm sad I won't be here to make those [promotions] myself."
###