Tuesday, April 30, 2013's Lowdown
The humanitarians over at Savage Henry Independent Times realize that the middle of your work week is a joyless suck void and have done you the solid of scheduling three consecutive nights of comedy this week. How neighborly!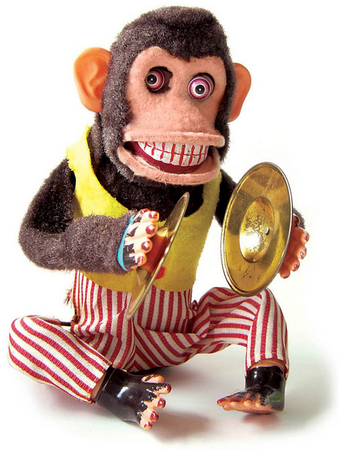 Tuesday, the crew imports PDX punchline purveyors Danny Felts (see video above), Jeff Oliver and Marcia Belsky, Bay Area comic Greag Brown and locals Dutch Savage and Ivy Vasquez for their monthly C U Last Tuesday comic showcase at Jambalaya. Boom.
Wednesday, a similar lineup (minus Vasquez and Brown, plus locals Kim Hodges and Sherae O'Shaughnessy) will attempt to navigate two shows — an early gig at The Works in Eureka, and a later show at the Angelina Inn at Fernbridge. Double and triple boom.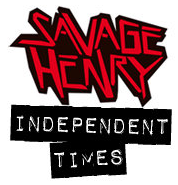 Thursday, everything gets rebooted for Thrusty Thursday Comedy at Six Rivers Brewery featuring Bay Area comics Trevor Hill, Kollin Holtz and Keith D'souza and locals Hodges, Vasquez and John McClurg. Quadruple and final boom.
Then on Friday nothing will be funny. And that will be OK. Rest up.
For less (intentionally) funny Tuesday options, scroll around on your Lowdown below.
-Andrew Goff
The Lowdown Fun Committee
Larry Likes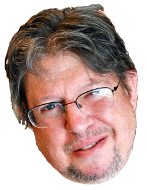 Events
Movie Showtimes
Broadway Cinema
42: 11:50, 2:50, 5:50, 8:50
BIG WEDDING: 12:05, 2:25, 4:45, 7:10, 9:30
EVIL DEAD: 2:20, 4:50, 7:20, 9:40
GI JOE RETALIATION 2D: 3:35, 9:10
JURASSIC PARK 3D: 12:10, 3:05, 6:05, 9:00
OBLIVION: 12:15, 2:10, 3:15, 5:15, 6:15, 8:15, 9:15
OLYMPUS HAS FALLEN: 12:50, 3:40, 6:30, 9:20
OZ THE GREAT AND POWERFUL 2D: 12:35, 6:20
PAIN AND GAIN: 12:00, 3:00, 6:00, 9:05
PLACE BEYOND THE PINES: 2:00, 5:25, 8:40
SCARY MOVIE 5: 12:20, 2:35, 4:55, 7:15, 9:35
THE CROODS 2D: 12:10, 5:10
THE CROODS 3D: 2:40, 7:40
Garberville Theater
Mill Creek Cinema
42: 2:55, 6:00, 9:00
BIG WEDDING: 4:40, 7:00, 9:20
EVIL DEAD: 7:10, 9:30
JURASSIC PARK 3D: 4:45, 7:45
OBLIVION: 2:50, 5:50, 8:50
OZ THE GREAT AND POWERFUL 2D: 4:05
PAIN AND GAIN: 3:10, 6:10, 9:10
SCARY MOVIE 5: 4:55, 7:20, 9:40
THE CROODS 2D: 3:05, 5:40, 8:10
Minor Theatre
42: 3:10, 6:05, 9:00
OBLIVION: 3:25, 6:20, 9:15
PLACE BEYOND THE PINES: 5:25, 8:30