Wednesday, May 1, 2013's Lowdown
Please, blow your mind with the clip above from the climate change doc Chasing Ice. If your at your desktop computer, blow it up real big and bump it up to 1080p. Do that now then check in while you let it load a little. (You'll want to let it load a little.)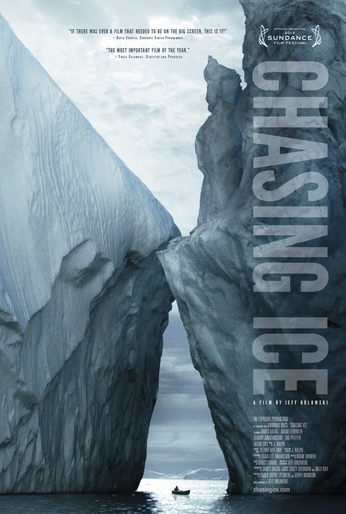 K. What you're about to watch is the epic melt/crumble of part of the Ilulissat Glacier in Western Greenland. How big is this thing? The event chronicled here — known as "calving" — lasted for 75 minutes during which the glacier retreated a full mile across a calving face three miles wide. The height of the ice in the video is about 3,000 feet, 300-400 feet above water and the rest below water. So ya. Big and scary. And there's more of that in Chasing Ice.
Two chances to see it. First, Wednesday, EPIC and the Society for Conservation Biology will buddy up for a screening at the Kate Buchanan Room. The evening's eco-ness will be enhanced by a climate change discussion led by forest ecologist and conservation scientist Dominick DellaSala.
Your second chance to chase Ice comes Thursday as a part of the monthly Ocean Night film screenings at the Arcata Theatre Lounge hosted by Humboldt Surfrider, Ocean Conservancy and Humboldt Baykeeper. Should be a great and informative place to chill (<— !!!).
For warmer, less terrifying Wednesday gatherings, scroll your Lowdown below.
-Andrew Goff
The Lowdown Fun Committee
Larry Likes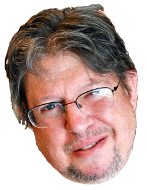 Events
Chasing Ice
Kate Buchanan Room / 5 p.m. / $3 / $None suggested
EPIC and the Society for Conservation Biology present the award-winning film and forest ecologist and conservation scientist Dominick DellaSala to lead a discussion with the audience about climate change.
View Comments
Movie Showtimes
Broadway Cinema
42: 11:50, 2:50, 5:50, 8:50
BIG WEDDING: 12:05, 2:25, 4:45, 7:10, 9:30
EVIL DEAD: 2:20, 4:50, 7:20, 9:40
GI JOE RETALIATION 2D: 3:35, 9:10
JURASSIC PARK 3D: 12:10, 3:05, 6:05, 9:00
OBLIVION: 12:15, 2:10, 3:15, 5:15, 6:15, 8:15, 9:15
OLYMPUS HAS FALLEN: 12:50, 3:40, 6:30, 9:20
OZ THE GREAT AND POWERFUL 2D: 12:35, 6:20
PAIN AND GAIN: 12:00, 3:00, 6:00, 9:05
PLACE BEYOND THE PINES: 2:00, 5:25, 8:40
SCARY MOVIE 5: 12:20, 2:35, 4:55, 7:15, 9:35
THE CROODS 2D: 12:10, 5:10
THE CROODS 3D: 2:40, 7:40
Garberville Theater
Mill Creek Cinema
42: 2:55, 6:00, 9:00
BIG WEDDING: 4:40, 7:00, 9:20
EVIL DEAD: 7:10, 9:30
JURASSIC PARK 3D: 4:45, 7:45
OBLIVION: 2:50, 5:50, 8:50
OZ THE GREAT AND POWERFUL 2D: 4:05
PAIN AND GAIN: 3:10, 6:10, 9:10
SCARY MOVIE 5: 4:55, 7:20, 9:40
THE CROODS 2D: 3:05, 5:40, 8:10
Minor Theatre
42: 3:10, 6:05, 9:20
OBLIVION: 3:25, 6:20, 9:15
PLACE BEYOND THE PINES: 4:05, 8:50