Let's All Sing Gillian Welch Songs Together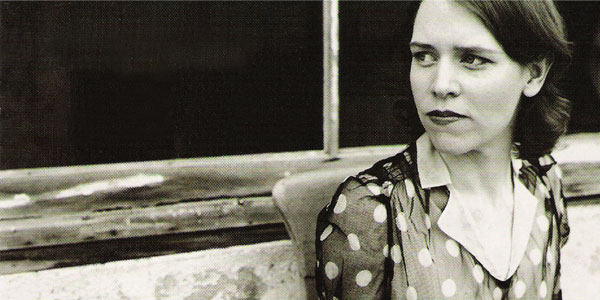 Sure, it's the first day of Reggae on the River, but oh me oh my oh, would you look at what's goin' on at the Mad River Brewery on Thursday night? You'll want to run on down to Blue Lake with your rag top down to sing along with the memorable tunes of Gillian Welch, who has to be one of the most covered songwriters by Humboldt County artists.
To be clear, Miss Welch will not be in attendance (surely, she has a good excuse). Instead, the Tribute Night will feature a gaggle of local Gillian groupies — specifically performers The Lonesome Roses, Josephine Johnson, Colin Begall, Rachel Beccaria, Rich Kearns, Zach Zwerdling, Hot Wings, Trillium and Jo Kuzelka. Take your dear someone out to watch 'em sing that rock and roll.
Also, Pressure/Anya fans (and there are many of them) should take note that the regular Dirty Thursday dance party has moved this week to Nocturnum from its regular home at the Eureka Inn while some remodeling is done to the Palm Lounge.
More Thursday love in your Lowdown below and, oh, what the hell, a video of Chris Crofton and the Alcoholic Stuntband — they're playing at The Shanty tonight — singing a song about wrestler The Original Sheik. Whee!
-Andrew Goff
Events
Reggae on the River
French's Camp / 9 a.m.
Making a highly anticipated return to the festival's original French's Camp venue, located approximately 10 miles south of Garberville. Music by Julian Marley and The Uprising Band, Morgan Heritage, Tarrus Riley and Blak Soil, Anthony B and many more.
View Comments
Movie Showtimes
Broadway Cinema
2 GUNS: 8:00
CONJURING: 1:15, 4:00, 6:45, 9:30
DESPICABLE ME 2 2D: 1:00, 3:30, 6:00, 8:30
GROWN UPS 2: 12:20, 3:15, 5:45
LONE RANGER: 12:40, 4:05, 7:50
PACIFIC RIM 2D: 12:25, 3:25, 6:40
PACIFIC RIM 3D: 9:00
RED 2: 12:35, 3:20, 6:15, 9:05
RIPD IN 2D: 1:50, 4:15, 9:40
RIPD IN 3D: 6:35
SMURFS 2 2D: 12:30, 5:40, 8:15
SMURFS 2 3D: 3:05
THE HEAT: 12:50, 3:40, 6:30, 9:20
TURBO 2D: 6:25, 8:40
TURBO 3D: 1:45, 4:15
WOLVERINE 2D: 11:55, 3:00, 6:05, 9:10
WOLVERINE 3D: 1:40, 4:50, 8:00
Mill Creek Cinema
2 GUNS: 8:00
CONJURING: 1:15, 4:00, 6:40, 9:20
DESPICABLE ME 2 2D: 12:20, 2:55, 5:30
GROWN UPS 2: 3:30, 9:00
PACIFIC RIM 2D: 12:30, 6:00
RED 2: 12:05, 2:50, 5:40, 8:30
RIPD IN 2D: 3:55, 8:45
RIPD IN 3D: 1:30, 6:20
SMURFS 2 2D: 2:45, 6:30, 8:20
SMURFS 2 3D: 12:45
TURBO 2D: 12:55, 3:20, 5:45
TURBO 3D: 8:10
WOLVERINE 2D: 11:45, 5:20
WOLVERINE 3D: 3:25, 9:10
Minor Theatre
RIPD IN 2D: 4:30, 6:55, 9:20
THE WAY WAY BACK: 4:10, 6:40, 9:10
WOLVERINE 2D: 5:30, 8:30