Wednesday Features: No Water, Lyle Lovett, John Hiatt, Aliens, Beer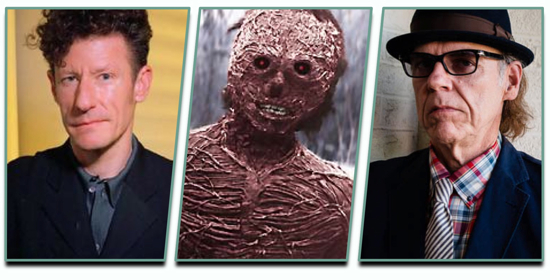 Welcome to Wednesday, Lowdowners. Let's see how you're going to spend your water-free day.
If you've got the funds, you can check two significant artists off your "seen 'em" list at the Van Duzer Theatre. Superstar singer/songwriters Lyle Lovett and John Hiatt will share the JVD stage for an intimate acoustic evening of back-and-forth song ping pong. Don't really famous people look nice sitting next to each other?
However, if $75 concerts are not your bag, your Lost Coast Outpost always recommends watching shitty ol' monster flicks at the Arcata Theatre Lounge for Sci-Fi Pint and Pizza Night. Tonight they're showing The Alien Factor (1976), the head shake-worthy trailer for which you can watch below.
Or you could support the deserving McKinleyville Land Trust by drinking beer. So, Wednesday ain't too shabby.
-Andrew Goff
The Lowdown Fun Committee
Andy Approves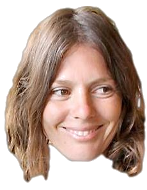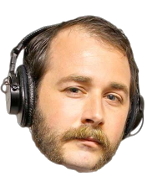 Events
Movie Showtimes
Broadway Cinema
ABOUT TIME: 12:10, 3:10, 6:05, 9:05
BEST MAN HOLIDAY: 12:25, 3:20, 6:15, 9:10
CAPTAIN PHILLIPS: 2:00, 5:15, 8:20
CARRIE: 5:05, 9:40
CLOUDY WITH A CHANCE OF MEATBALLS 2 2D: 1:45, 4:10
COUNSELOR: 6:30, 9:00
ENDER S GAME: 12:05, 2:55, 5:45, 8:40
FREE BIRDS 2D: 12:10, 1:05, 3:35, 5:50, 8:10
FRUITVALE STATION: 2:50, 7:30
GRAVITY 2D: 12:00
GRAVITY 3D: 2:15, 4:40, 7:00, 9:20
JACKASS PRESENTS: BAD GRANDPA: 2:20, 4:55, 7:15, 9:35
LAST VEGAS: 12:55, 3:45, 6:20, 8:55
THOR: THE DARK WORLD 2D: 1:10, 3:05, 4:00, 6:45, 8:45, 9:30
THOR: THE DARK WORLD 3D: 12:15, 5:55
Mill Creek Cinema
CAPTAIN PHILLIPS: 5:20, 8:25
ENDER S GAME: 3:35, 6:20, 9:10
FREE BIRDS 2D: 3:10, 7:50
FREE BIRDS 3D: 4:45
GRAVITY 2D: 5:30
GRAVITY 3D: 7:05, 9:20
JACKASS PRESENTS: BAD GRANDPA: 4:50, 7:10, 9:30
LAST VEGAS: 3:30, 6:00, 8:40
THOR: THE DARK WORLD 2D: 3:20, 6:10, 9:00
THOR: THE DARK WORLD 3D: 2:50, 5:40, 8:30
Minor Theatre
12 YEARS A SLAVE: 3:00, 6:00, 9:00
GRAVITY 2D: 4:55, 7:15, 9:30
THOR: THE DARK WORLD 2D: 3:50, 6:30, 9:15