Humboldt's Scary Movie Night
If you're not watching horror movies in October, you're doing it wrong. And while we know you all have 1080p plasmas at this point, it might be fun to sit in a room of strangers and watch a mooo-veee, right? Right?
Hmm. Well if you bought that, head on down to North Coast Repertory Theatre Sunday night for a screening of the horror classic Night of the Living Dead (trailer above), which was really the first zombie movie evah — go pay your respects, Walking Dead nuts.
And if you're like, "I've got kids! I can't show them that schlock!" we'll point out they're showing Monsters, Inc. at the Arcata Theatre Lounge. Surely, no nightmares can come from that movie about the nightmare industry. Your kids little brains will be safe. -AG
The Lowdown Fun Committee
Godlin Gets Behind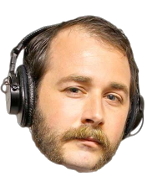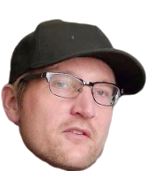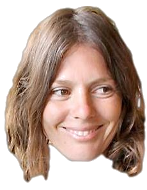 Events
Movie Showtimes
Broadway Cinema
CAPTAIN PHILLIPS: 11:55, 2:50, 5:55, 9:00
CARRIE: 2:05, 4:35, 7:10, 9:40
CLOUDY WITH A CHANCE OF MEATBALLS 2 2D: 1:35, 4:00, 6:25
COUNSELOR: 1:00, 3:40, 6:20, 9:05
DON JON: 12:40, 6:00, 9:35
ENOUGH SAID: 1:25, 3:55, 6:15, 8:40
ESCAPE PLAN: 12:35, 3:30, 6:30, 9:20
FIFTH ESTATE: 3:00, 8:20
GRAVITY 2D: 2:00, 6:45
GRAVITY 3D: 12:45, 3:10, 4:20, 5:35, 8:00, 9:10
JACKASS PRESENTS: BAD GRANDPA: 1:15, 2:15, 3:45, 4:40, 6:05, 7:05, 8:30, 9:30
WE RE THE MILLERS: 8:50
WIZARD OF OZ 3D: 12:00, 2:25, 4:50, 7:15
Mill Creek Cinema
CAPTAIN PHILLIPS: 2:10, 5:20, 8:30
CARRIE: 1:25, 4:00, 6:35, 9:10
CLOUDY WITH A CHANCE OF MEATBALLS 2 2D: 1:00, 3:25, 5:50
COUNSELOR: 12:40, 3:20, 6:05, 8:45
ESCAPE PLAN: 12:50, 3:35, 6:15, 9:00
GRAVITY 2D: 2:20, 9:20
GRAVITY 3D: 12:00, 4:40, 7:00
JACKASS PRESENTS: BAD GRANDPA: 12:10, 2:30, 4:50, 7:10, 8:20, 9:30
WIZARD OF OZ 3D: 12:35, 3:10, 5:40, 8:10
Minor Theatre
CAPTAIN PHILLIPS: 2:30, 5:35, 8:40
FIFTH ESTATE: 2:40, 5:45, 8:50
GRAVITY 2D: 2:20, 4:40, 7:00, 9:20