Tuesday's Lowdown
Humboldt's keeping it pretty low key in the days leading up to Halloween, Tuesday being such a day.
But if you happen to be in Arcata round lunchtime, saunter over to the Plaza. Some junior high-aged zombies from Sunny Brae Middle School are scheduled to break into a "Thriller"-aided, flash-mobbish, undead dance spectacle. If you can't make it you can watch the video above of last year's performance, but we're told that there will be significantly more tween walking dead this year. So bring your big, beautiful brain.
Less dead events in Tuesday's Lowdown below.
-Andrew Goff
The Lowdown Fun Committee
Andy Approves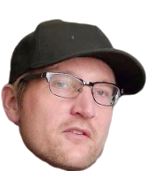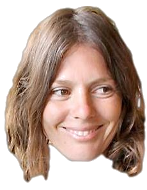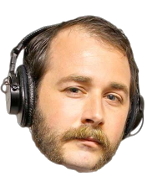 Events
Movie Showtimes
Broadway Cinema
CAPTAIN PHILLIPS: 11:55, 2:50, 5:55, 9:00
CARRIE: 2:05, 4:35, 7:10, 9:40
CLOUDY WITH A CHANCE OF MEATBALLS 2 2D: 1:35, 4:00, 6:25
COUNSELOR: 1:00, 3:40, 6:20, 9:05
DON JON: 12:40, 6:00, 9:35
ENOUGH SAID: 1:25, 3:55, 6:15, 8:40
ESCAPE PLAN: 12:35, 3:30, 6:30, 9:20
FIFTH ESTATE: 3:00, 8:20
GRAVITY 2D: 2:00, 6:45
GRAVITY 3D: 12:45, 3:10, 4:20, 5:35, 8:00, 9:10
JACKASS PRESENTS: BAD GRANDPA: 1:15, 2:15, 3:45, 4:40, 6:05, 7:05, 8:30, 9:30
WE RE THE MILLERS: 8:50
WIZARD OF OZ 3D: 12:00, 2:25, 4:50, 7:15
Mill Creek Cinema
CAPTAIN PHILLIPS: 5:20, 8:30
CARRIE: 4:00, 6:35, 9:10
CLOUDY WITH A CHANCE OF MEATBALLS 2 2D: 3:25, 5:50
COUNSELOR: 3:20, 6:05, 8:45
ESCAPE PLAN: 3:35, 6:15, 9:00
GRAVITY 2D: 9:20
GRAVITY 3D: 4:40, 7:00
JACKASS PRESENTS: BAD GRANDPA: 4:50, 7:10, 8:20, 9:30
WIZARD OF OZ 3D: 3:10, 5:40, 8:10
Minor Theatre
CAPTAIN PHILLIPS: 5:35, 8:40
FIFTH ESTATE: 5:45, 8:50
GRAVITY 2D: 4:40, 7:00, 9:20