Non-Genetic Shook Twin Returns to Humboldt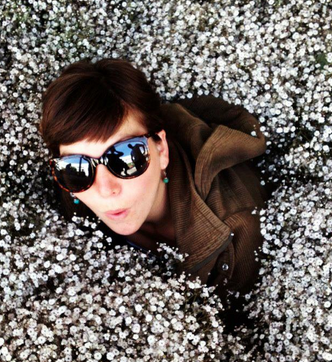 It's all Hallows' Eve eve, Humboldt!
Now if you'd like to be bowled over by beauty the night before you're assaulted by horror, the Lowdown recommends a trip to the Siren's Song Tavern. Non-genetic member of the Shook Twins Anna Tival will present her essence as alter ego Anna and the Underbelly. Humboldt music fans who attended the Shook Twins show at HumBrews back in June will surely back up LoCO up that the singer/songwriter has that "it" goin' for her (a small percentage of said "it" can be experienced in YouTube form below).
Elsewhere Wednesday, giant monkeys, speedy turtle and sexy zombies. Peruse your Lowdown below and ensure your splendid evening.
The Lowdown Fun Committee
Godlin Gets Behind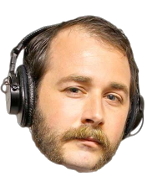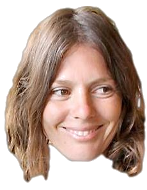 Events
The Haunted Mill Tour
Blue Ox Millworks / 8 p.m.-midnight / $10
Terror has a new home this year as the North Coast Repertory Theatre and the Blue Ox Historic Park bring you the Haunted Mill Tour. Sexy zombies, demented blacksmiths, and all manner of creepy crawlers will be taking over the historic Blue Ox Millworks site for this four night event.
444-3437 / dave@ncrt.net / Web site / View Comments
Movie Showtimes
Broadway Cinema
CAPTAIN PHILLIPS: 11:55, 2:50, 5:55, 9:00
CARRIE: 2:05, 4:35, 7:10, 9:40
CLOUDY WITH A CHANCE OF MEATBALLS 2 2D: 1:35, 4:00, 6:25
COUNSELOR: 1:00, 3:40, 6:20, 9:05
DON JON: 12:40, 6:00, 9:35
ENOUGH SAID: 1:25, 3:55, 6:15, 8:40
ESCAPE PLAN: 12:35, 3:30, 6:30, 9:20
FIFTH ESTATE: 3:00, 8:20
GRAVITY 2D: 2:00, 6:45
GRAVITY 3D: 12:45, 3:10, 4:20, 5:35, 8:00, 9:10
JACKASS PRESENTS: BAD GRANDPA: 1:15, 2:15, 3:45, 4:40, 6:05, 7:05, 8:30, 9:30
WE RE THE MILLERS: 8:50
WIZARD OF OZ 3D: 12:00, 2:25, 4:50, 7:15
Mill Creek Cinema
CAPTAIN PHILLIPS: 5:20, 8:30
CARRIE: 4:00, 6:35, 9:10
CLOUDY WITH A CHANCE OF MEATBALLS 2 2D: 3:25, 5:50
COUNSELOR: 3:20, 6:05, 8:45
ESCAPE PLAN: 3:35, 6:15, 9:00
GRAVITY 2D: 9:20
GRAVITY 3D: 4:40, 7:00
JACKASS PRESENTS: BAD GRANDPA: 4:50, 7:10, 8:20, 9:30
WIZARD OF OZ 3D: 3:10, 5:40, 8:10
Minor Theatre
CAPTAIN PHILLIPS: 5:35, 8:40
FIFTH ESTATE: 5:45, 8:50
GRAVITY 2D: 4:40, 7:00, 9:20