Lowdown: Drink a Beer For Local Drag Racing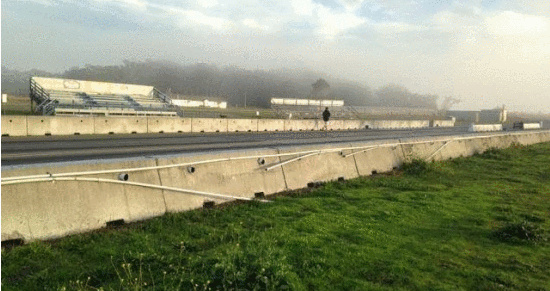 A few months back, LoCO reported on some bummer vandalism that occurred at the Samoa Drag Strip. Remember that? A bunch of electrical wire used as part of the timing and score board system was stripped out with the estimated cost of repairs expected to drain the $5,000 in seed money the group had set aside for the year's costs. What a drag.
Well, when the going gets tough, the tough, oh, well, they're gonna drink beer — tonight, that is, at the Mad River Brewing Company Taproom in Blue Lake as part of their frequent Pints For Nonprofits events. Suck down a brew tonight and support a comeback of sorts for local zooming.
In other pint news, one of our favorite things to do here on the Lowdown is to post clips of the craptastic movies they play on Wednesdays at the Arcata Theatre Lounge for Sci-Fi Pint and Pizza Night. We're gonna do that now. Tonight's offering is Idaho Transfer (1973), in which a group of young researches travel to the future to discover that Idaho sucks. Seems like they could have saved themselves the trouble and … ah, nevermind, just watch (or don't).
—Andrew Goff
The Lowdown Fun Committee
Godlin Gets Behind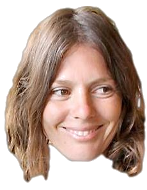 Events
Idaho Transfer (1973)
Arcata Theatre Lounge / 6 p.m. / $5
During a time of waning global resources, a crew of young researchers travel into the future to escape an apocalypse before the shutdown of their time transfer project. They find that some type of disaster has de-populated the Idaho region and, by implication, the nation or perhaps the world.
822-1220 / Web site / View Comments
Movie Showtimes
Broadway Cinema
ANNIE: 12:00, 2:50, 5:40, 8:30
BIG EYES: 1:25, 4:00, 6:35, 9:15
EXODUS: GODS AND KINGS 2D: 2:35, 8:25
GAMBLER: 1:00, 3:45, 6:25, 9:05
HOBBIT: THE BATTLE OF THE FIVE ARMIES 2D: 12:45, 2:00, 5:20, 8:40
HOBBIT: THE BATTLE OF THE FIVE ARMIES 3D: 4:10, 7:30
HUNGER GAMES: MOCKINGJAY PART 1: 4:50, 7:45
INTO THE WOODS: 12:00, 3:00, 6:00, 8:55
NIGHT AT THE MUSEUM: SECRET OF THE TOMB: 12:35, 3:10, 6:30, 9:00
PENGUINS OF MADAGASCAR 2D: 12:10, 2:30
TOP FIVE: 12:05, 5:55
UNBROKEN: 12:15, 3:20, 5:45, 8:50
WILD: 1:10, 3:55, 6:40, 9:25
WOMAN IN BLACK 2: ANGEL OF DEATH: 1:55, 4:30, 7:00, 9:30
Mill Creek Cinema
ANNIE: 3:30, 6:20, 8:25
EXODUS: GODS AND KINGS 2D: 8:45
GAMBLER: 4:00, 6:40, 9:30
HOBBIT: THE BATTLE OF THE FIVE ARMIES 2D: 8:15
HOBBIT: THE BATTLE OF THE FIVE ARMIES 3D: 4:55
HUNGER GAMES: MOCKINGJAY PART 1: 5:30
INTO THE WOODS: 3:00, 6:00, 9:00
NIGHT AT THE MUSEUM: SECRET OF THE TOMB: 3:15, 6:10, 9:10
UNBROKEN: 3:05, 5:45, 8:50
WOMAN IN BLACK 2: ANGEL OF DEATH: 4:20, 6:50, 9:20
Minor Theatre
HOBBIT: THE BATTLE OF THE FIVE ARMIES 2D: 4:55, 8:15
UNBROKEN: 5:35, 8:40
WILD: 3:30, 6:15, 9:00