Monday, Dec. 5, 2016's Chowdown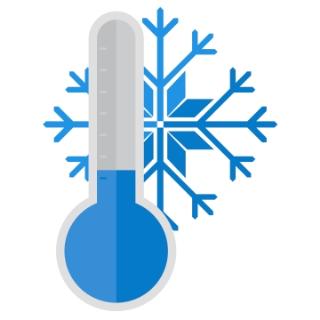 As LoCO mentioned earlier today, Humboldt is turning colder than a cliched metaphor about an enchantress's mammaries. Can we get a brr?
Should you need a warm your tush Monday night, maybe trek on over to Humboldt Brews for their double-funkin'-bill featuring both Kung Fu and Particle.
Sample their syncopation in the YouTube clips below. Less noodly gatherings in your Lowdown listings farther down. —AG
Events
Obnox, The Tweeners
The Siren's Song Tavern / 8:30-11:59 p.m.
"Obnox is fronted by the prolific and boundless, Lamont "Bim" Thomas. He is one of the foundational members of the endlessly flowing rust belt underground rock scene of Cleveland, Ohio. He is taking a one night detour from his tour suporting legends, Pere Ubu, to come and play in Eureka."
442-8778 / thesirenssongtavern@gmail.com / Web site /
Kung Fu, Particle
Humboldt Brews / 9 p.m.-1 a.m. / $20 / $18 adv. / 21+
In the vanguard of the new-funk movement, KUNG FU is quickly popularizing their unique sonic contribution "NU-SION", blurring the line between intense electro-fusion, and blistering dance arrangements.
826-2739 / Web site /
Restaurants
Eureka
Arcata
Eel River Valley
McKinleyville
Trinidad
---
Movie Showtimes
Broadway Cinema
ALLIED: 12:10, 3:10, 6:05, 9:00
ARRIVAL: 12:30, 3:15, 5:55, 8:45
BAD SANTA 2: 2:35, 4:50, 7:10, 9:30
BELIEVE: 11:50, 2:45, 5:45, 8:35
DOCTOR STRANGE 2D: 12:10, 3:05, 6:00, 8:55
FANTASTIC BEASTS AND WHERE TO FIND THEM 2D: 12:15, 2:30, 3:15, 6:15, 8:15, 9:15
FANTASTIC BEASTS AND WHERE TO FIND THEM 3D: 11:55, 5:40
HACKSAW RIDGE: 2:50, 8:50
INCARNATE: 12:25, 2:40, 4:55, 7:20, 9:40
MOANA 2D: 11:45, 12:45, 3:35, 5:30, 6:25, 9:10
MOANA 3D: 2:55, 8:40
MOONLIGHT: 9:20
RULES DON'T APPLY: 12:00, 5:55
THE EDGE OF SEVENTEEN: 1:55, 6:50
TROLLS 2D: 12:00, 4:30
Mill Creek Cinema
ALLIED: 3:25, 6:20, 9:15
ARRIVAL: 2:50, 5:40, 8:25
BAD SANTA 2: 4:50, 7:10, 9:30
DOCTOR STRANGE 2D: 3:05, 5:50, 8:40
FANTASTIC BEASTS AND WHERE TO FIND THEM 2D: 6:10, 9:10
FANTASTIC BEASTS AND WHERE TO FIND THEM 3D: 3:00
HACKSAW RIDGE: 5:10, 8:20
MOANA 2D: 3:15, 6:00, 6:40
MOANA 3D: 8:45
THE EDGE OF SEVENTEEN: 4:10, 9:20
TROLLS 2D: 2:45