(VIDEO) The Eel River Faces an Uncertain Future
After decades of abuse and mismanagement at the hands of some of northern California's largest industries, what does the future look like for the Eel River?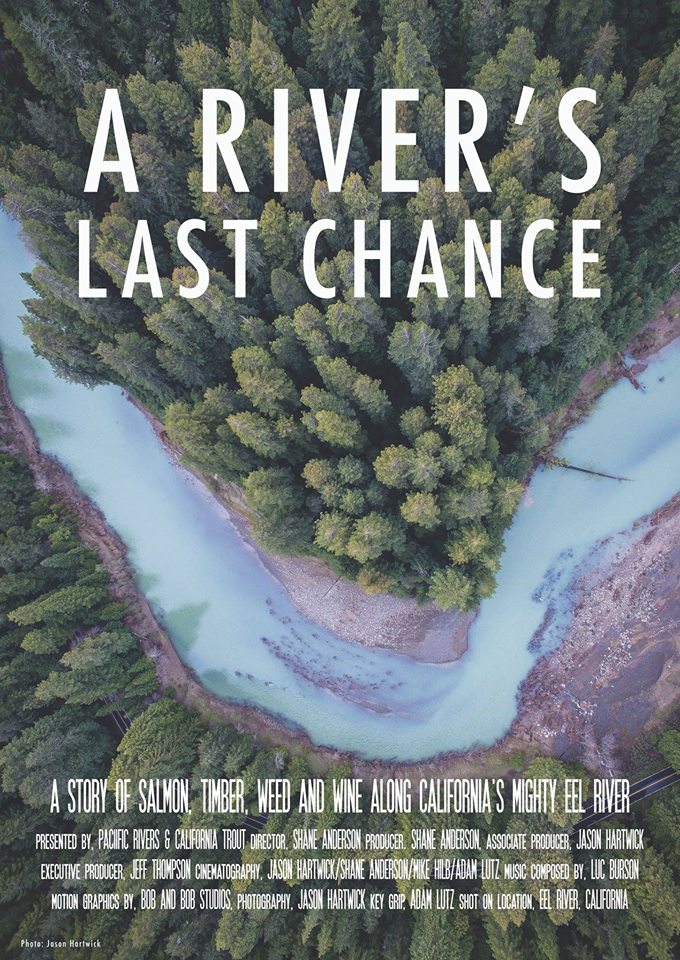 That is the question at the center of A River's Last Chance, fisherman-turned-filmmaker Shane Anderson's award-winning documentary which receives its Humboldt County premiere Friday night at the Eureka Theater. Anderson took nearly four years to shoot the film which features interviews with numerous local environmental experts and stakeholders.
Anderson will take questions after Friday night's screening. Proceeds from the event will benefit the film's further distribution and to raise awareness about the Eel's plight.
More details on Friday's screening and other Friday night events in your Lowdown listings below. —AG
Events
Movie Showtimes
Broadway Cinema
12 STRONG: 12:20, 3:20, 6:20, 9:15
COMMUTER, THE: 1:35, 4:10, 6:45, 9:20
DEN OF THIEVES: 11:50, 2:55, 6:00, 9:05
GREATEST SHOWMAN, THE: 12:50, 3:30, 6:10, 8:45
INSIDIOUS: THE LAST KEY: 1:55, 4:30, 7:05, 9:35
JUMANJI: WELCOME TO THE JUNGLE 2D: 11:50, 6:00, 9:10
JUMANJI: WELCOME TO THE JUNGLE 3D: 3:15
MOLLY'S GAME: 2:20, 7:55
PADDINGTON 2: 12:25, 3:00, 5:35, 5:35, 8:10
PHANTOM THREAD: 11:40, 2:35, 5:40, 5:40, 8:40
PITCH PERFECT 3: 12:00, 5:30, 5:30
POST, THE: 12:40, 3:25, 6:15, 9:00
SHAPE OF WATER: 11:45, 2:40, 2:40, 5:35, 8:30, 8:30
STAR WARS: THE LAST JEDI 2D: 11:55, 11:55, 2:40, 2:40, 5:55, 5:55, 8:50
Mill Creek Cinema
12 STRONG: 12:20, 3:20, 6:20, 9:20
COMMUTER, THE: 1:45, 4:20, 6:55, 9:30
DEN OF THIEVES: 11:55, 3:00, 6:05, 9:05
JUMANJI: WELCOME TO THE JUNGLE 2D: 11:50, 3:00, 5:50, 9:10
MOLLY'S GAME: 11:50, 2:55, 6:00, 9:05
PADDINGTON 2: 12:25, 3:05, 5:35, 8:10
POST, THE: 12:30, 3:15, 6:05, 8:50
STAR WARS: THE LAST JEDI 2D: 11:45, 5:55, 8:40
STAR WARS: THE LAST JEDI 3D: 2:40
Minor Theatre
PHANTOM THREAD: 2:30, 5:30, 8:30
THE POST: 2:00, 5:00, 8:00
THE SHAPE OF WATER: 3:00, 6:00, 9:00