FOURTH of JULY LOWDOWN: Here are the Places Your Dog Will Hate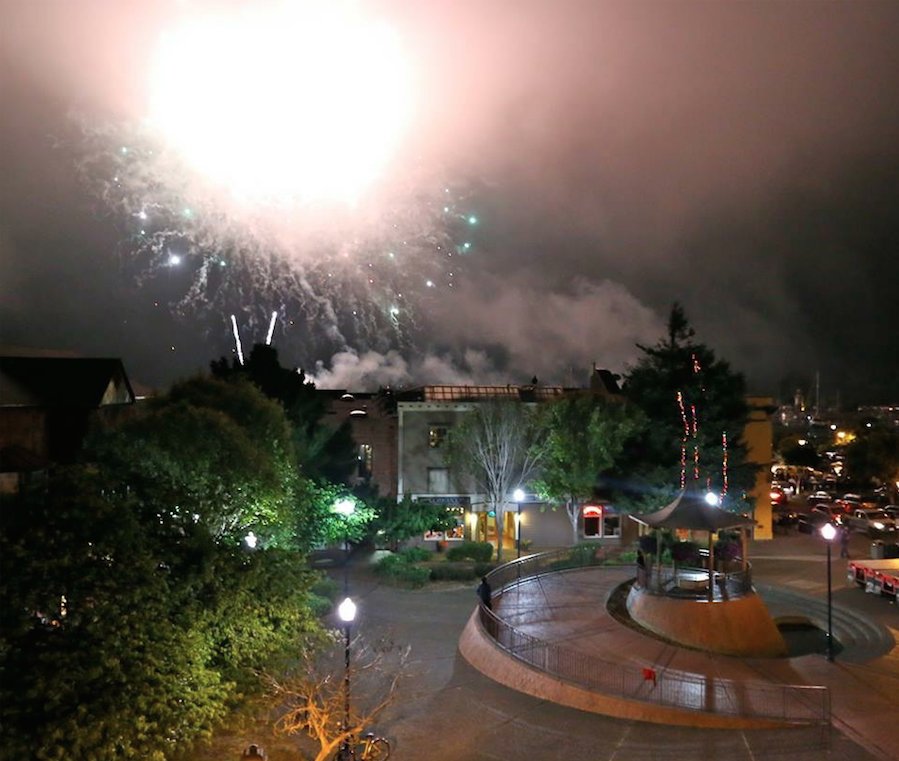 Yay. America.
Scroll your Lowdown below so you'll know the best places to eat meat and watch things explode. Of course, the main Humboldt temptation will be the fireworks show along the Eureka Waterfront, so be sure to check out LoCO's July Fourth glass-half-full weather report before you go to the trouble.
Other than that, try not to blow a finger off. Or, actually, do what you want. It's a free country.
Events
Movie Showtimes
Broadway Cinema
DEADPOOL 2: 3:20, 6:20, 9:10
FIRST PURGE, THE: 11:50, 2:10, 4:30, 6:55, 9:20, 9:20
INCREDIBLES 2 2D: 11:45, 12:45, 2:45, 3:40, 5:45, 6:35, 8:40, 9:25
INCREDIBLES 2 3D: 1:45
JAWS: 12:30, 7:00
JURASSIC WORLD: FALLEN KINGDOM 2D: 11:30, 12:30, 2:30, 3:30, 5:30, 6:30, 8:30, 9:30
JURASSIC WORLD: FALLEN KINGDOM 3D: 1:30, 4:35, 7:45
OCEAN'S 8: 1:10, 3:55, 6:40, 9:15
SICARIO: DAY OF THE SOLDADO: 12:20, 3:15, 6:10, 9:00
TAG: 4:40, 9:35
UNCLE DREW: 12:25, 3:05, 5:50, 8:25
WON'T YOU BE MY NEIGHBOR?: 12:10, 2:35, 4:55, 7:20, 9:40
Mill Creek Cinema
FIRST PURGE, THE: 12:00, 2:25, 4:50, 7:15, 9:40
INCREDIBLES 2 2D: 11:45, 2:45, 5:40, 8:30
JURASSIC WORLD: FALLEN KINGDOM 2D: 12:30, 2:30, 3:30, 6:30, 8:40, 9:30
JURASSIC WORLD: FALLEN KINGDOM 3D: 11:30, 5:35
OCEAN'S 8: 12:55, 3:35, 6:15, 8:55
SICARIO: DAY OF THE SOLDADO: 12:25, 3:20, 6:25, 9:20
SOLO: A STAR WARS STORY 2D: 12:05, 3:05, 6:10, 9:15
UNCLE DREW: 1:25, 4:00, 6:35, 9:10
Minor Theatre
FIRST REFORMED: 3:30, 6:30
HEREDITARY: 9:30
INCREDIBLES 2: 3:00, 5:30, 9:15
JURASSIC WORLD: FALLEN KINGDOM: 2:00, 6:05, 8:40