FRIDAY LOWDOWN: The 2018 Mad River Festival is Underway!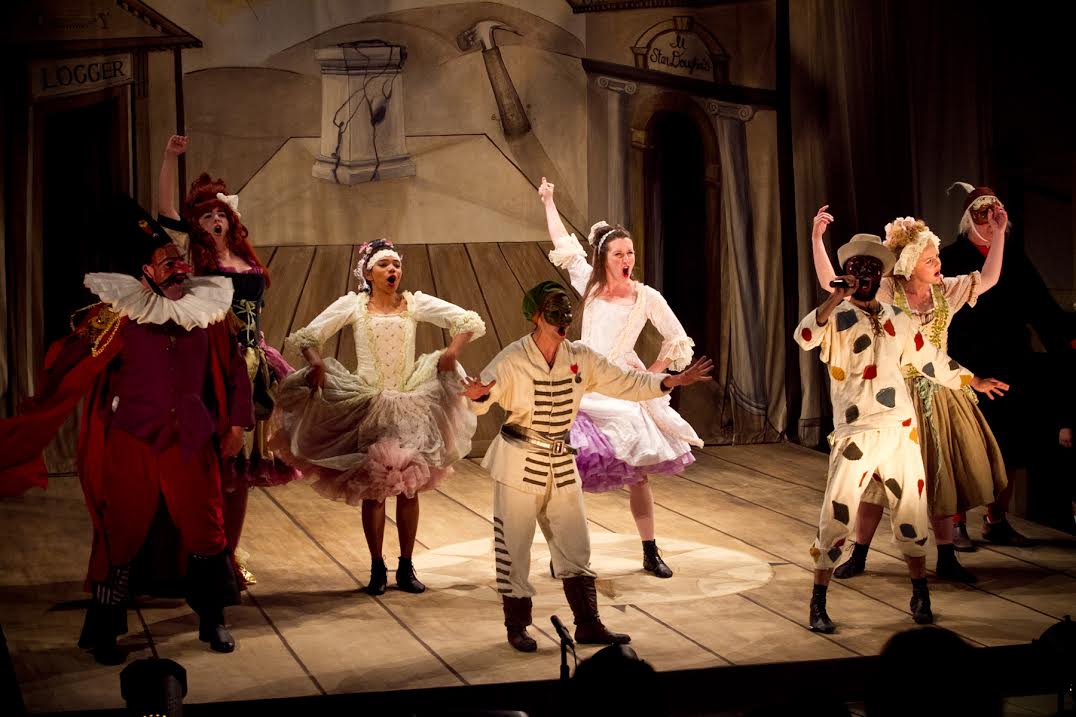 For the next month Dell'Arte International in Blue Lake will play host to its annual Mad River Festival, featuring original theater, cabarets, the Humboldt Folklife Festival and more. The madness kicks off this weekend with several performances of the Dell'Arte-imagined Ruzzante Comes Home From the War, a play about soldiers returning to their rural home containing numerous references that only Humboldt crowds will appreciate.
More details on that and more in your Lowdown listings below.
Events
Movie Showtimes
Broadway Cinema
ADRIFT: 12:00, 2:20, 7:10
AVENGERS: INFINITY WAR 2D: 11:45, 2:55, 6:05, 9:05
BOOK CLUB: 3:00, 5:25
DEADPOOL 2: 12:50, 3:35, 6:30, 9:10
HEREDITARY: 12:35, 3:30, 6:25, 9:20
HOTEL ARTEMIS: 4:45, 9:35
INCREDIBLES 2 2D: 11:40, 12:45, 2:35, 3:40, 4:40, 5:35, 6:35, 8:30, 9:25
INCREDIBLES 2 3D: 1:45, 7:35
OCEAN'S 8: 12:10, 1:10, 3:55, 6:40, 9:15
SOLO: A STAR WARS STORY 2D: 11:45, 2:50, 6:00, 9:00
SOLO: A STAR WARS STORY 3D: 8:00
SUPERFLY: 1:15, 4:00, 6:45, 9:30
TAG: 1:20, 3:50, 6:20, 8:50
Mill Creek Cinema
DEADPOOL 2: 1:25, 4:10, 6:55, 9:40
HEREDITARY: 12:15, 3:10, 6:05, 9:00
HOTEL ARTEMIS: 9:30
INCREDIBLES 2 2D: 11:50, 12:50, 2:45, 5:40, 6:45, 8:30
INCREDIBLES 2 3D: 3:45
OCEAN'S 8: 12:50, 3:35, 6:15, 8:55
SOLO: A STAR WARS STORY 2D: 12:00, 3:05, 6:10, 9:15
SUPERFLY: 1:05, 3:50, 6:35, 9:20
TAG: 1:30, 3:55, 6:20, 8:45
Minor Theatre
HEREDITARY: 3:00, 6:20, 9:35
INCREDIBLES 2: 2:20, 5:25, 8:30
SOLO: A STAR WARS STORY: 1:30, 5:40, 9:00