Friday, Aug. 2, 2019's Chowdown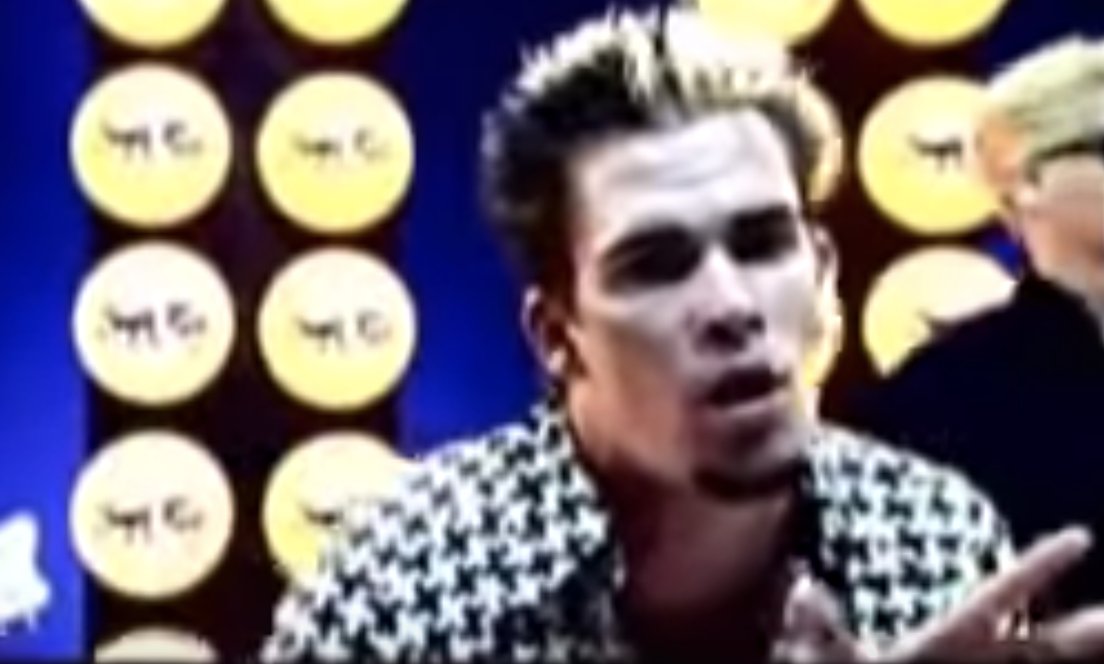 Above: How you likely remember Mark McGrath if you had MTV in the '90s
OK, this is far from the worst potential joy-pursuit scheme LoCO has ever suggested to you. Picture this mini-road trip: You convince your core crew to bail on work a couple hours early on Friday so that you can take a scenic drive up our sparkling coast to beautiful Crescent City. Ooo at that ocean! Ahh at those trees! Your final destination? The Del Norte County Fair, of course. Why? Well, at 6 p.m. Friday night there will be a performance — at no additional charge to you past your regular fair admission — by none other than Mark McGrath, frontman of inescapable '90s radio airplay hogs Sugar Ray. Wow! Time she flies!
Fact: You know at least three Sugar Ray songs — "Fly!" "Someday!" "Every Morning!" Review above! — that you can belt out ironically between Bud Lights! How could this be awful? We all just wanna flyyyyyy!!!
… or scroll your Friday Lowdown below for something less ambitious closer to home.
Events
Restaurants
Eureka
Arcata
Eel River Valley
SoHum
Trinidad
Blue Lake
---
Movie Showtimes
Broadway Cinema
ALADDIN 2D: 11:30, 2:35, 5:35, 8:35
FAST & FURIOUS PRESENTS: HOBBS & SHAW: 11:50, 12:45, 1:45, 2:55, 3:50, 4:55, 6:00, 7:00, 8:00, 9:10
LION KING, THE 2D: 11:40, 1:10, 2:30, 4:00, 5:20, 6:50, 8:20, 9:30
LION KING, THE 3D: 1:55, 4:45, 7:35
ONCE UPON A TIME … IN HOLLYWOOD: 11:50, 1:20, 3:15, 4:50, 6:45, 8:20
SPIDER-MAN: FAR FROM HOME 2D: 11:35, 2:40, 5:45, 8:45
TOY STORY 4 2D: 12:15, 2:45, 5:15, 7:45
YESTERDAY: 12:55, 3:40, 6:30, 9:15
Mill Creek Cinema
FAST & FURIOUS PRESENTS: HOBBS & SHAW: 12:00, 1:30, 3:05, 4:40, 6:10, 7:45, 9:15
LION KING, THE 2D: 11:40, 12:40, 2:30, 5:20, 6:20, 8:10, 9:05
LION KING, THE 3D: 3:30
ONCE UPON A TIME … IN HOLLYWOOD: 11:50, 1:40, 3:15, 5:15, 6:45, 8:45
SPIDER-MAN: FAR FROM HOME 2D: 11:30, 2:40, 5:40, 8:40
TOY STORY 4 2D: 12:30, 3:00, 5:30, 8:00
YESTERDAY: 6:00, 8:00
Minor Theatre
MARIANNE & LEONARD: WORDS OF LOVE: 3:00, 3:30, 6:15, 9:00
ONCE UPON A TIME … IN HOLLYWOOD: 2:00, 5:45, 9:30
PAVAROTTI: 12:30
THE LION KING: 1:00, 4:00, 7:00, 10:00