Sunday, Dec. 1, 2019's Chowdown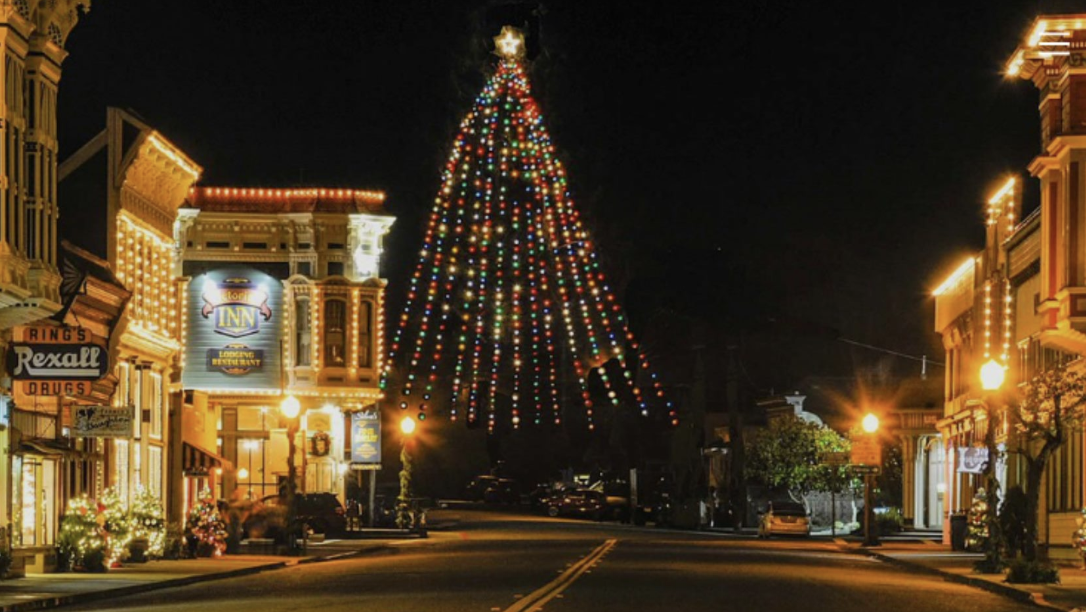 Thanksgiving is over. You did it! Onto the next one.
With December barging into our lives it is now time to face thew inevitable: Like it or not, Christmas is coming. Eep! As many of you know, the first significant sign of the season locally takes place down in Ferndale, Humboldt's Christmas Capital™, where they'll again be firing up "America's Tallest Living Christmas Tree" Sunday evening at the end of Main Street. For those wondering, yes, LoCO has half-assed looked into the claim in the past and, yes, as far as we can tell it holds up. Enjoy Ferndale holiday joy without fear you are being scammed. It's a spruce, for the record.
Details on the tree lighting and other Sunday fun in your Lowdown listings below.
Events
Restaurants
Eureka
Arcata
Eel River Valley
Blue Lake
---
Movie Showtimes
Broadway Cinema
21 BRIDGES: 11:40, 2:00, 4:30, 7:00, 9:30
BEAUTIFUL DAY IN THE NEIGHBORHOOD: 12:30, 3:10, 5:50, 8:30
CHARLIE'S ANGELS: 11:45, 7:00
DOCTOR SLEEP: 2:40, 8:40
FORD V. FERRARI: 11:30, 2:55, 9:00
FROZEN II (2D): 11:30, 12:20, 1:10, 2:05, 3:45, 4:40, 5:30, 6:20, 7:15, 8:55
FROZEN II (3D): 2:55, 8:05
HOME ALONE: 11:30, 6:00
KNIVES OUT: 11:25, 12:25, 2:20, 3:25, 5:20, 6:25, 8:20, 9:25
MALEFICENT: MISTRESS OF EVIL 2D: 2:20, 8:00
PARASITE (GISAENGCHUNG): 5:00
QUEEN & SLIM: 11:50, 2:50, 6:15, 9:20
THE GOOD LIAR: 12:05, 6:05
ZOMBIELAND: DOUBLE TAP: 2:30, 4:45, 9:45
Mill Creek Cinema
21 BRIDGES: 1:10, 3:40, 6:20
BEAUTIFUL DAY IN THE NEIGHBORHOOD: 1:00, 3:35, 6:15, 9:00
CHARLIE'S ANGELS: 2:05, 9:20
DOCTOR SLEEP: 8:50
FORD V. FERRARI: 2:00, 5:25, 8:45
FROZEN II (2D): 11:30, 12:50, 2:05, 4:40, 6:00, 7:15, 8:30
FROZEN II (3D): 3:25
KNIVES OUT: 12:10, 2:40, 3:10, 6:10, 8:20, 9:10
PLAYING WITH FIRE: 11:50, 4:55, 7:10
THE GOOD LIAR: 12:10, 5:40
Minor Theatre
FROZEN 2: 2:00, 5:00, 8:00
JOJO RABBIT: 12:15
KNIVES OUT: 1:30, 6:15, 9:30
PARASITE: 3:00, 5:30, 8:45