Saturday, July 13, 2019's Chowdown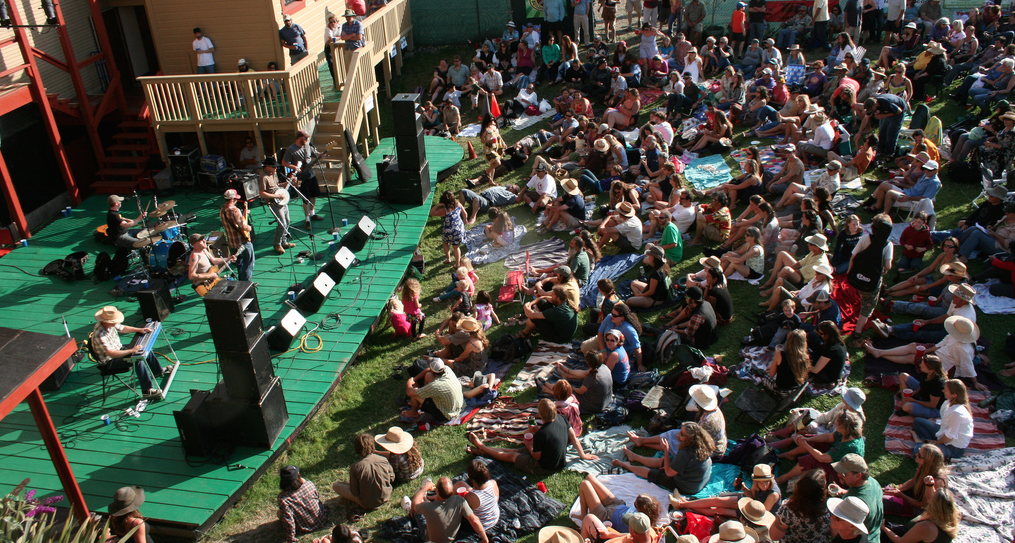 For the next eight days, Blue Lake will once again be the center of Humboldt's musical universe during the Humboldt Folklife Society's annual Humboldt Folklife Festival. Now in its 41st year the event features exclusively local performers and is a great way to succinctly experience a huge swath of Humboldt's musical talent.
Your Lost Coast Outpost has compiled the entire list of performers and events below:
Tickets for all Folklife Festival events can be procured at the Humboldt Folklife Society website. More Saturday events in your Lowdown listings below.
Events
Restaurants
Eureka
Arcata
Eel River Valley
SoHum
Blue Lake
East County
Wild Rivers
---
Movie Showtimes
Broadway Cinema
ALADDIN 2D: 11:30, 2:30, 5:35, 8:35
ANNABELLE COMES HOME: 1:50, 4:30, 7:10, 9:45
AVENGERS: ENDGAME 2D: 11:40, 5:50
CHILD'S PLAY: 3:35, 9:40
CRAWL: 12:25, 2:40, 4:55, 7:15, 9:30
MEN IN BLACK: INTERNATIONAL 2D: 6:25, 9:10
MIDSOMMAR: 11:40, 2:50, 6:00, 9:05
SECRET LIFE OF PETS 2 2D: 11:35, 1:55, 4:15
SPIDER-MAN: FAR FROM HOME 2D: 11:30, 12:15, 2:30, 3:15, 4:45, 5:30, 6:15, 8:30, 9:15
SPIDER-MAN: FAR FROM HOME 3D: 1:45, 7:45
STUBER: 1:40, 4:10, 6:35, 9:00
TOY STORY 4 2D: 11:25, 1:20, 3:50, 6:20, 8:50
YESTERDAY: 12:55, 3:40, 6:30, 9:15
Mill Creek Cinema
ANNABELLE COMES HOME: 6:45, 9:20
CRAWL: 12:25, 2:40, 4:55, 7:10, 9:25
MIDSOMMAR: 11:40, 2:50, 6:00, 9:05
SECRET LIFE OF PETS 2 2D: 12:00, 2:10, 4:20
SPIDER-MAN: FAR FROM HOME 2D: 11:30, 12:30, 2:30, 3:30, 5:30, 6:30, 8:30, 9:30
STUBER: 1:30, 3:55, 6:20, 8:45
TOY STORY 4 2D: 11:25, 1:55, 4:25, 6:50, 9:10
YESTERDAY: 12:35, 3:25, 6:15, 9:00
Minor Theatre
MIDSOMMAR: 2:00, 5:30, 9:15
SPIDER-MAN: FAR FROM HOME: 2:40, 6:00, 8:50
THE LAST BLACK MAN IN SAN FRANCISCO: 1:30, 5:00, 8:10