Saturday, June 15, 2019's Chowdown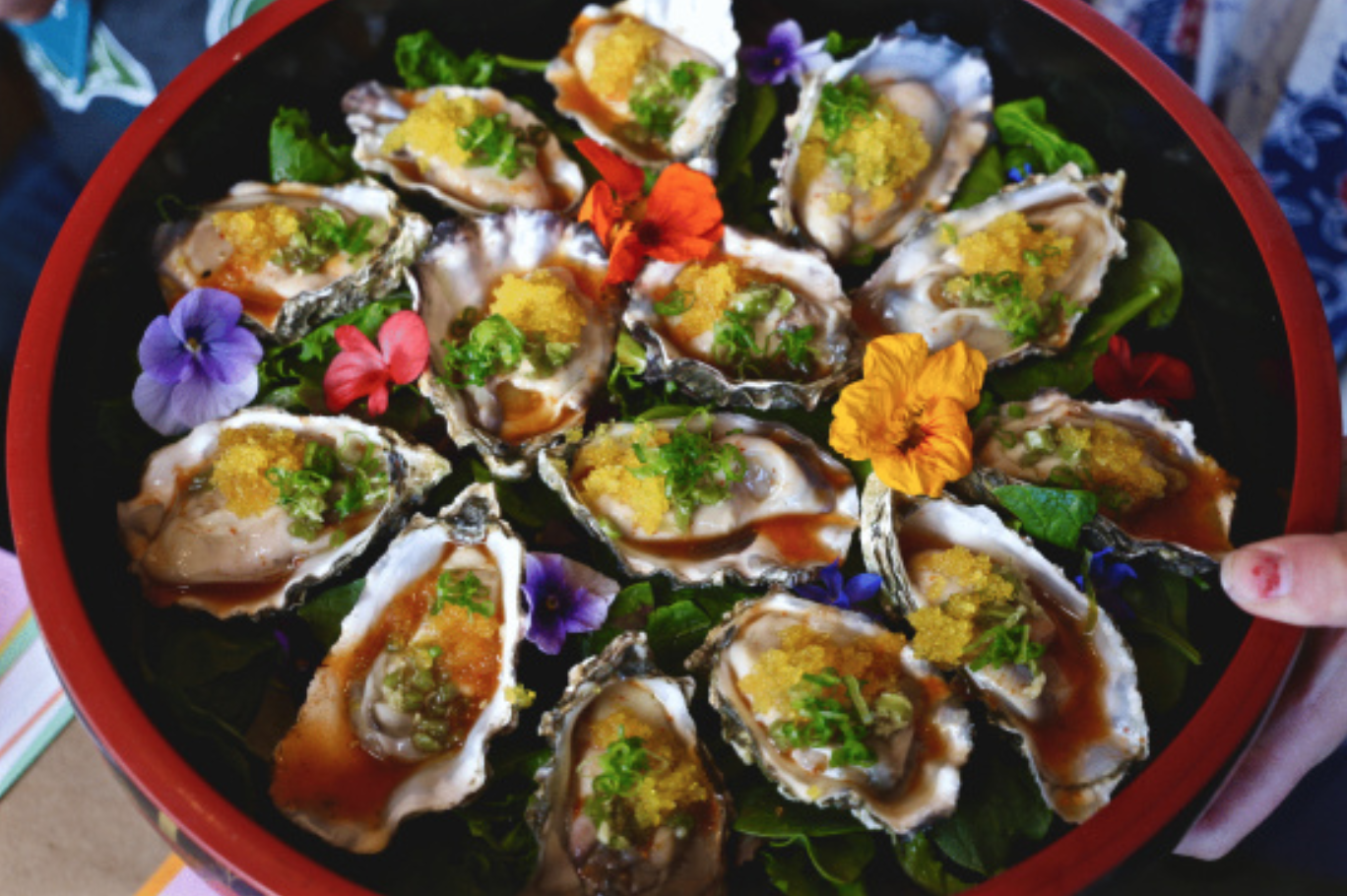 The long, controversy-laden slog to the 29th Arcata Bay Oyster Festival is over. Just shuck it. We won't go too deep into fest details — if you're reading LoCO you know what this is and how this works. Very quickly:
Beer taps will be open from 10:30 a.m.-4:30 p.m.
Oyster Calling Contest at noon
Shuck and Swallow contest at 2 p.m.
Government officials assure us the oysters are safe to eat so head to the Arcata Plaza if you want to suck down bivalves amidst thousands of other people. It is what it is.
Of course, we would be remiss if we didn't also highlight the upstart rival Shuck Yeah! event taking place at Eel River Brewery in Fortuna. The sudsy rebellion — organized by Humboldt's local breweries in protest of Oyster Fest officials' decision to opt for non-local beer for their event — goes down from 1-7 p.m. and will also feature local oysters.
In short, you have multiple oyster/beer options today. More details on bot events in your Lowdown below. You could also chill in your backyard. We don't judge. Pursue your joy.
Events
Restaurants
Eureka
Arcata
Eel River Valley
McKinleyville
SoHum
Blue Lake
---
Movie Showtimes
Mill Creek Cinema
ALADDIN 2D: 11:30, 2:30, 5:25, 8:30
DARK PHOENIX 2D: 1:20, 4:00, 6:45, 9:30
GODZILLA KING OF THE MONSTERS 2D: 12:00, 6:00, 9:00
GODZILLA KING OF THE MONSTERS 3D: 3:00
LATE NIGHT: 1:00, 3:30, 6:10, 8:40
MEN IN BLACK: INTERNATIONAL 2D: 1:10, 6:40, 9:25
MEN IN BLACK: INTERNATIONAL 3D: 3:50
ROCKETMAN: 11:50, 2:50, 5:40, 8:35
SECRET LIFE OF PETS 2 2D: 11:40, 1:55, 4:10, 6:35, 8:45
SHAFT: 1:30, 4:05, 6:55, 9:35
Minor Theatre
ROCKETMAN: 3:00, 6:00, 9:00
THE BIGGEST LITTLE FARM: 2:30, 5:30, 8:00
X-MEN: DARK PHOENIX: 3:30, 6:30, 9:30