Saturday, May 25, 2019's Chowdown
Last year was the 50th annual. This year, to keep you invested we guess, they're promoting it as the 50th anniversary of the Kinetic Grand Championship. Why, you clever rascals. Whatever.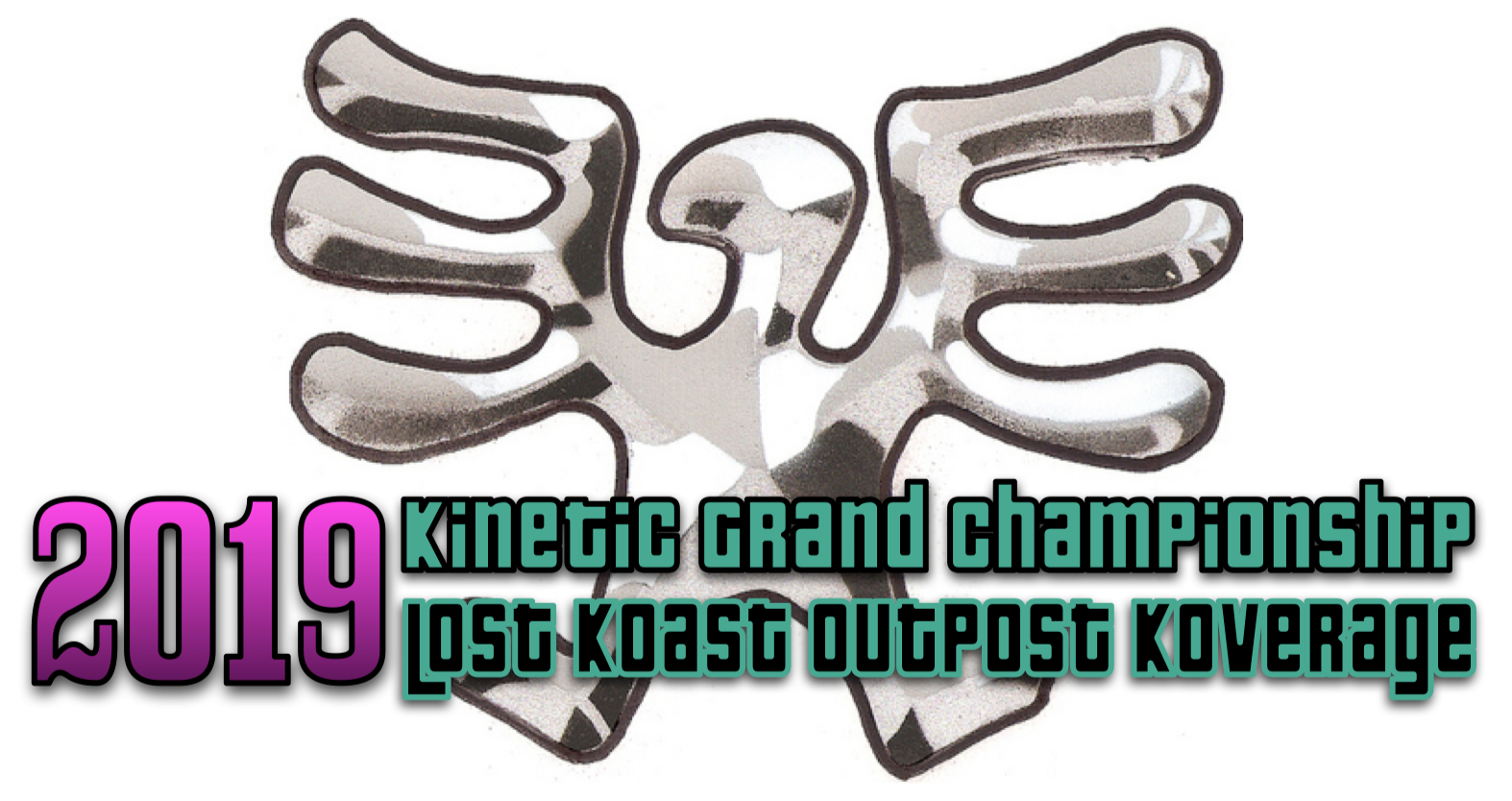 Anyway, if you are somehow uninitiated as to how this thing works, sorry, we're not going to decipher all the weird lore for you again, here — we'll instead direct you to the KGC website with the hopes that the Kinetic Universe has done their job and you'll be able to absorb some sense of what the hell this is, there.
Real quick, as far as Saturday goes there are two things worth knowing more than all the other things:
Get the to the Arcata Plaza! The start of the race is easily the most concise chance to see all the sculptures up close before they are destroyed by sand, water and (not) fire. The race officially starts at the Arcata noon whistle. LoCO generally recommends that you arrive around 10:30 a.m. Again, check the KGC Spectator's Guide if you want tips on how to watch sculptures travel through the dunes, down Dead Man's Drop and on to Halvorsen Park.
Pictures are coming! LoCO will be providing you your 2019 Kinetic Sculpture field guide! Sometime not-too-long after the start of the race check back in with us for a complete visual list of this year's klass of kontraptions. More on that when we get it up. (Spoiler: It'll look like last year's koverage.)
OK. The 50th! Again! Here we go! —Andrew Goff
Events
Restaurants
Eureka
Arcata
Eel River Valley
Trinidad
Blue Lake
---
Movie Showtimes
Broadway Cinema
A DOG'S JOURNEY: 1:00, 3:45, 6:25, 9:00
ALADDIN 2D: 11:30, 12:30, 2:30, 3:30, 5:30, 6:30, 8:30, 9:25
ALADDIN 3D: 1:55, 8:45
AVENGERS: ENDGAME 2D: 11:50, 3:35, 4:55, 8:00
BOOKSMART: 1:25, 4:00, 6:35, 9:10
BRIGHTBURN: 12:10, 2:35, 4:55, 7:15, 9:35
HUSTLE, THE: 12:45, 3:05, 5:35, 8:00
JOHN WICK: CHAPTER 3 - PARABELLUM: 12:20, 2:20, 3:20, 5:20, 6:20, 8:20, 9:20
POKÉMON: DETECTIVE PIKACHU 2D: 11:35, 12:40, 3:15, 4:45, 5:50, 7:20, 8:35
SUN IS ALSO A STAR, THE: 2:10, 9:40
Mill Creek Cinema
A DOG'S JOURNEY: 1:00, 3:40, 6:15, 8:50
ALADDIN 2D: 11:30, 12:35, 2:30, 5:25, 6:35, 8:30, 9:30
ALADDIN 3D: 3:35
AVENGERS: ENDGAME 2D: 12:45, 4:30, 8:20
BOOKSMART: 1:15, 3:50, 6:30, 9:00
BRIGHTBURN: 12:10, 2:25, 4:50, 7:05, 9:20
JOHN WICK: CHAPTER 3 - PARABELLUM: 12:25, 3:30, 6:25, 9:25
POKÉMON: DETECTIVE PIKACHU 2D: 12:25, 3:00, 5:35, 8:10
Minor Theatre
ALADDIN: 1:30, 4:45, 8:00
ASK DR. RUTH: 1:00
BOOKSMART: 3:00, 6:00, 8:45
POKEMAN DETECTIVE PIKACHU: 4:00, 6:45, 9:30